Day 3 – 2023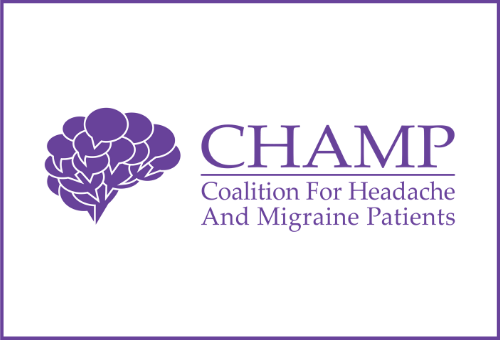 The Coalition For Headache And Migraine Patients (CHAMP) is an organization that provides support to people with headache, migraine and cluster diseases who are often stigmatized and under-served.
View more/less
Amgen is committed to unlocking the potential of biology for patients suffering from serious illnesses by discovering, developing, manufacturing and delivering innovative human therapeutics. A biotechnology pioneer since 1980, Amgen has grown to be one of the world's leading independent biotechnology companies and has reached millions of patients globally.
View more/less
Adjust video play speed to go faster or slower. Calibrate video speed if you are feeling good or tired and foggy. You can also adjust the video resolution if your internet connection is busy.
View more/less
Today's Interviews

Watch at your own pace & get additional expert interview footage when you purchase the 2023 Migraine World Summit. Includes:
All expert interviews with seperate audio (MP3) files & transcripts
30 extended, uncut interview editions with 6.5 hours of bonus expert footage
Lifetime access with no annual fee
Access Pass options