Nondrug Migraine Treatments That Work
You are currently watching a preview of this interview. Unlock the full version by upgrading to an Access Pass bundle! Get FREE access to 8 expert interviews from Day 1 and Day 2 when you register today!
---
Key Questions
How can complementary and integrative medicine (CIM) be incorporated with traditional migraine therapies?
What are some examples of nonpharmacological therapies for migraine treatment?
Is there scientific evidence to support CIM treatments for migraine?
Should we suggest the use of CIM treatments to our doctor, or should we assume they'll mention it if it's a worthwhile treatment possibility?
Is the cost of some of these CIM treatments prohibitive for many patients?
Are acupuncture and acupressure effective migraine treatments?
How can guided meditation and breathing exercises be beneficial during an attack?
Is there good evidence to support physical therapy for migraine?
Can occupational therapy be helpful?
Is massage therapy or chiropractic work beneficial?
How effective is gentle exercise like yoga for managing migraine?
What does the research say about aromatherapy for migraine?
What about green light therapy?
How can neuromodulation devices be incorporated into the migraine toolbox?
What is biobehavioral therapy and how can it help better control migraine attacks?
What are some newer alternative or behavioral therapies currently being studied for migraine?
Interview Notes
Treatments Mentioned
Acceptance and commitment therapy (ACT)
Acupressure
Acupuncture
Biobehavioral therapy
Biofeedback
Craniosacral therapy (CST)
Cognitive behavioral therapy (CBT)
Green light therapy (Allay Lamp)
Guided breathing
Guided meditation
Mindfulness-based stress reduction (MBSR)
Neuromodulation devices
Occupational therapy
Physical therapy
Progressive muscle relaxation
Relaxation therapy
Spinal Therapy
Please note: The Migraine World Summit's aim is to bring you a variety of perspectives and expertise, independent of bias or judgment. Alternative theories presented in this video have not been medically reviewed. Views expressed in this interview do not necessarily represent the views of the Migraine World Summit. Please always consult your health care professional and do your own research before making changes to your treatment plan.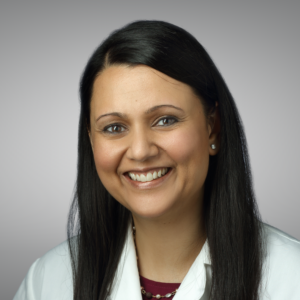 Jessica Ailani, MD, FAHS, FAAN
Director
MedStar Georgetown Headache Center
Dr. Jessica Ailani is board certified in neurology, with added certifications in neurology and headache. She is a professor of clinical neurology and vice co-chair of strategic planning for MedStar's Georgetown University Hospital.
In addition, she is director of the MedStar Georgetown Headache Center. She is a specialist in headache and women's health and is dedicated to patient education. Dr. Ailani is also a member of several professional societies, including the American Headache Society and the American Academy of Neurology.

Watch at your own pace & get additional expert interview footage when you purchase the 2023 Migraine World Summit. Includes:
All expert interviews with seperate audio (MP3) files & transcripts
30 extended, uncut interview editions with 6.5 hours of bonus expert footage
Lifetime access with no annual fee
Access Pass options
Related Talks for:
Day 3 – 2023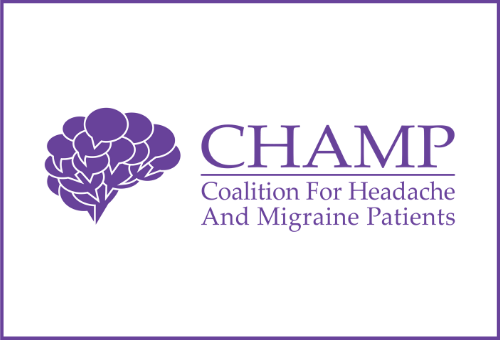 The Coalition For Headache And Migraine Patients (CHAMP) is an organization that provides support to people with headache, migraine and cluster diseases who are often stigmatized and under-served.
View more/less
Amgen is committed to unlocking the potential of biology for patients suffering from serious illnesses by discovering, developing, manufacturing and delivering innovative human therapeutics. A biotechnology pioneer since 1980, Amgen has grown to be one of the world's leading independent biotechnology companies and has reached millions of patients globally.
View more/less
Adjust video play speed to go faster or slower. Calibrate video speed if you are feeling good or tired and foggy. You can also adjust the video resolution if your internet connection is busy.
View more/less