Hormonal Migraine Seasons in a Woman's Life
You are currently watching a preview of this interview. Unlock the full version by upgrading to an Access Pass bundle! Get FREE access to 8 expert interviews from Day 1 and Day 2 when you register today!
---
Key Questions
What is the connection between migraine and female hormones like estrogen?
What is the difference between hormonal migraine and migraine?
Is hormonal migraine found only in women or can men be diagnosed with it, as well?
How do you know if you might have abnormal hormone balance or function?
What is the best way to treat migraine in puberty and adolescence?
Are there any over-the-counter medications that have been found to be helpful in treating hormonal migraine?
Are there certain forms of birth control that can aid in treating hormonal migraine?
Are there any therapies or treatments that are safe to use during pregnancy?
If a medication is safe to use during pregnancy, is it also safe to use while breastfeeding?
Is there a difference between menstrual, perimenopausal, and menopausal migraine?
When entering perimenopause, what are some strategies to use in treating migraine?
Is it true that migraine attacks are likely to lessen after menopause?
If a woman has had a total hysterectomy, is she still susceptible to hormone-induced migraine attacks?
Interview Notes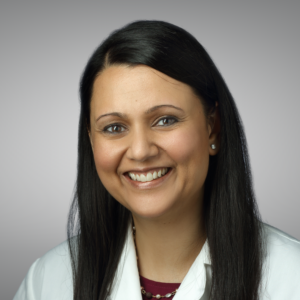 Jessica Ailani, MD, FAHS, FAAN
Director
MedStar Georgetown Headache Center
Dr. Jessica Ailani is board certified in neurology, with added certifications in neurology and headache. She is a professor of clinical neurology and vice co-chair of strategic planning for MedStar's Georgetown University Hospital.
In addition, she is director of the MedStar Georgetown Headache Center. She is a specialist in headache and women's health and is dedicated to patient education. Dr. Ailani is also a member of several professional societies, including the American Headache Society and the American Academy of Neurology.

Watch at your own pace & get additional expert interview footage when you purchase the 2023 Migraine World Summit. Includes:
All expert interviews with seperate audio (MP3) files & transcripts
30 extended, uncut interview editions with 6.5 hours of bonus expert footage
Lifetime access with no annual fee
Access Pass options
Related Talks for:
Day 3 (2020) Types
Over the past 50 years, our mission at the National Headache Foundation has been to further awareness of headache and migraine as legitimate neurobiological diseases. Much has changed during this time. With aid from advanced technology and clinical innovation, there are more treatment options than ever before. However, we understand that these diseases are still largely misunderstood and that finding the right treatment options for you requires insight.
View more/less
Recording a migraine is a breeze. Migraine Buddy offers an intuitive interface with an easy-to-use wizard style questionnaire. Track your potential triggers every day to see which ones are the likely causes of your migraines.
Provides insightful and detailed reports for your migraines. It helps identify potential triggers and lifestyle factors which could cause migraines. Also, it helps your doctor to assess the effectiveness of prescribed medication and relief methods.
View more/less
Adjust video play speed to go faster or slower. Tweak video controls if you are feeling a bit impatient or brain-foggy. You can also adjust the video resolution if your internet connection is busy.
View more/less