Expert Tips to Manage Persistent Migraine Pain
You are currently watching a preview of this interview. Unlock the full version by upgrading to an Access Pass bundle! Get FREE access to 8 expert interviews from Day 1 and Day 2 when you register today!
---
Key Questions
What is allodynia?
How common is allodynia in migraine patients?
Does allodynia continue in between attacks?
How does migraine cause allodynia in some people?
What is central sensitization? How does it develop from migraine?
How do people with migraine get stuck in a chronic pain cycle?
What are the risk factors of chronic pain?
How can the cycle of chronic migraine be broken?
What changes have the biggest impact in migraine management?
What's the difference between nociceptive and neuropathic pain?
What is fibromyalgia?
What are the similarities between allodynia and fibromyalgia?
How might insurance affect what treatment your doctor prescribes?
How many people with migraine have fibromyalgia?
What type of health care professional should people with both migraine and fibromyalgia see?
How can we help coordinate our own care between doctors? What are the roles of the doctor and the patient?
How does having both fibromyalgia and migraine affect the patient?
Are there medications that can treat both migraine and fibromyalgia at the same time?
When is the best time to take medication for pain when it's 24/7?
Interview Notes
Find more about Jessica Ailani, MD and her work here:
Treatments Mentioned
Acupunture
Biofeedback
Dihydroergotamine (DHE)
Gepants
Infusions of intravenous Injectables
Lifestyle factors (sleep)
Mindfulness-based stress reduction
Neuromodulation
NSAIDs
Relaxation breathing
Triptans
Please note: The Migraine World Summit's aim is to bring you a variety of perspectives and expertise, independent of bias or judgment. Alternative theories presented in this video have not been medically reviewed. Views expressed in this interview do not necessarily represent the views of the Migraine World Summit. Please always consult your health care professional and do your own research before making changes to your treatment plan.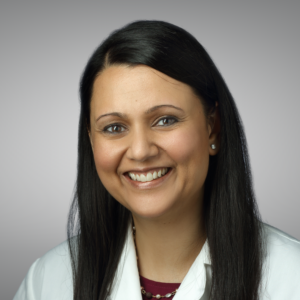 Jessica Ailani, MD, FAHS, FAAN
Director
MedStar Georgetown Headache Center
Dr. Jessica Ailani is board certified in neurology, with added certifications in neurology and headache. She is a professor of clinical neurology and vice co-chair of strategic planning for MedStar's Georgetown University Hospital.
In addition, she is director of the MedStar Georgetown Headache Center. She is a specialist in headache and women's health and is dedicated to patient education. Dr. Ailani is also a member of several professional societies, including the American Headache Society and the American Academy of Neurology.

Watch at your own pace & get additional expert interview footage when you purchase the 2023 Migraine World Summit. Includes:
All expert interviews with seperate audio (MP3) files & transcripts
30 extended, uncut interview editions with 6.5 hours of bonus expert footage
Lifetime access with no annual fee
Access Pass options
Related Talks for:
Day 1 (2022)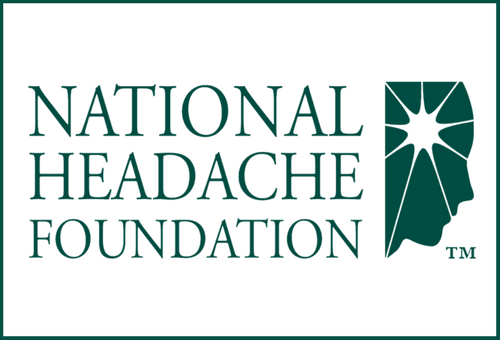 Over the past 50 years, our mission at the National Headache Foundation has been to further awareness of headache and migraine as legitimate neurobiological diseases. Much has changed during this time. With aid from advanced technology and clinical innovation, there are more treatment options than ever before. However, we understand that these diseases are still largely misunderstood and that finding the right treatment options for you requires insight.
View more/less
VYEPTI is a treatment for the challenges you—or someone you know—may face with this condition. Talk to your healthcare provider to see if VYEPTI is right for you.
View more/less
Listen in as world-leading migraine and headache experts share their gratitude for the 80+ patient advocates who help produce the Summit each year.
View more/less