Day 8 (2019) – Living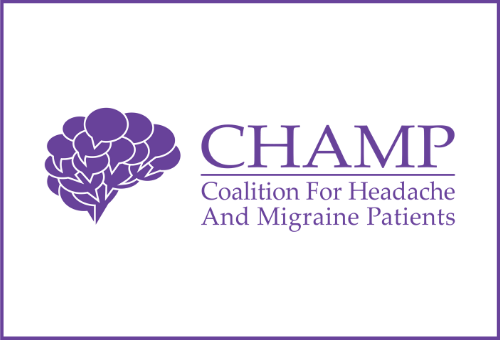 The Coalition For Headache And Migraine Patients (CHAMP) is a new organization that provides support to people with headache, migraine and cluster diseases who are often stigmatized and under-served.
CHAMP is working to identify unmet needs of those with headache, migraine and cluster diseases, and will work to better support patients and their caregivers.
View more/less
Amgen is one of the world's leading biotechnology companies and Novartis has nearly 70 years of experience in neuroscience, and both are committed to leading the charge together to fight the public misconceptions, stereotypes and the burden of migraine. We hope this will allow Amgen and Novartis to make a positive impact on patients' lives and be an ally for the migraine community.
#SpeakYourMigraine is a global initiative by Amgen and Novartis to raise awareness of the total impact of migraine. The campaign aims to drive towards a better understanding of the broader impact this disease has at work, at home, among friends… and everywhere (find out more: www.speakyourmigraine.com).
View more/less
Today's Interviews

Watch at your own pace & get additional expert interview footage when you purchase the 2023 Migraine World Summit. Includes:
All expert interviews with seperate audio (MP3) files & transcripts
30 extended, uncut interview editions with 6.5 hours of bonus expert footage
Lifetime access with no annual fee
Access Pass options