Is Your Family Time Affected by Migraine?
You are currently watching a preview of this interview. Unlock the full version by upgrading to an Access Pass bundle! Get FREE access to 8 expert interviews from Day 1 and Day 2 when you register today!
---
Key Questions
What impact does migraine have on partners and kids?
Is there a better way to make plans with migraine?
How do you ease kids' worries who don't understand migraine?
Interview Notes
Find more about Dawn Buse, PhD and her work here:
Follow Dr. Buse on Twitter @DawnBuse
Dawn Buse, PhD
Professor of Neurology
Albert Einstein College of Medicine
Dr. Dawn C. Buse is a professor in the Department of Neurology at the Albert Einstein College of Medicine, Yeshiva University and an assistant professor in the Clinical Health Psychology Doctoral Program at the Ferkauf Graduate School of Psychology, Yeshiva University. She is a clinical psychologist and a fellow of the American Headache Society and was previously Director of Behavioral Medicine for the Montefiore Headache Center in New York. Dr. Buse is a co-investigator on the American Migraine Prevalence and Prevention (AMPP) Study, the Chronic Migraine Epidemiology and Outcomes (CAMEO) Study and the International Burden of Migraine (IBMS) Study. She is on the American Headache Society Board of Directors and the American Academy of Neurology Digital Strategy Subcommittee.
Dr. Buse has co-authored 76 peer-reviewed scientific journals, 54 review articles and book chapters and 343 scientific abstracts. Her manuscripts have won the American Headache Society's "Wolff Award" twice, the Italian Society for the Study of Headache's "Enrico Greppi Award" twice, the British Medical Journal's "Patient's Choice Award", and the 2015 "HeadacheReader's Choice" Award. In 2009 she won the National Headache Foundation, "Partners in Excellence" Award and in 2016 she won the American Headache Society "Seymour Solomon" Award. Dr. Buse is the psychological and behavioral section editor for Current Pain and Headache Reports and she serves on the advisory board of the Journal of Headache and Pain,Pain Management News, and Pain Pathways Magazine.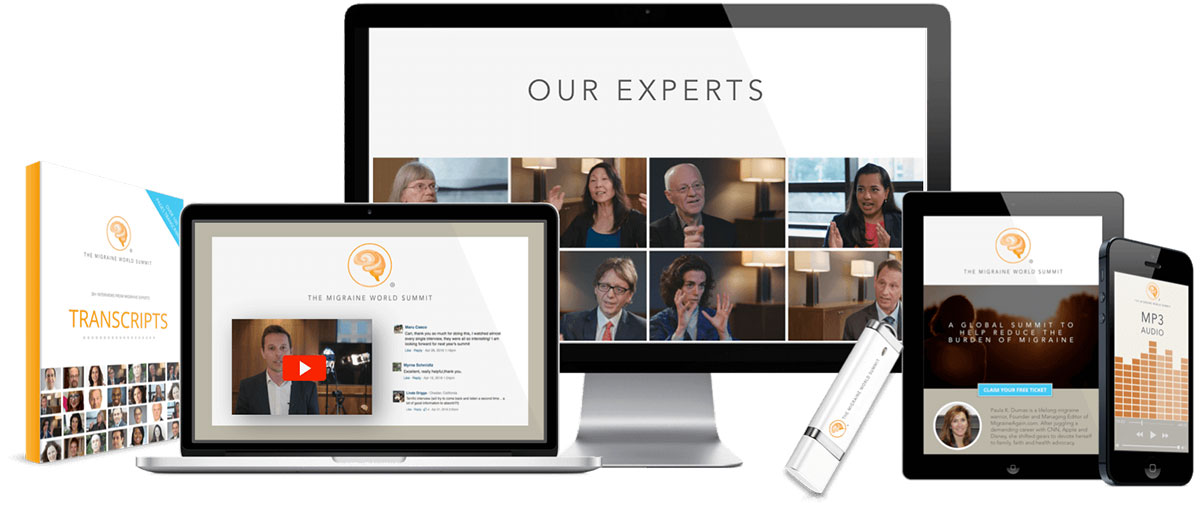 Get your own copy of the entire Summit
30+ Expert interviews with audio clips and transcripts
Unlimited streaming and downloads
Lifetime access with no annual fee
Access Pass options
Related Talks for:
Day 1 (2017)