The Top 10 Migraine Myths to Bust
This talk is part of your free 2-day access as a registered MWS member. You will be able to watch the full interviews from Days 1 & 2. Unlock full summit access to ALL interviews by upgrading to an All Access Pass!
---
Key Questions
Is migraine caused by psychological factors?
Can any doctor effectively diagnose and treat migraine?
Is migraine something you just have to "live with"?
Interview Notes
Find more about Peter Goadsby, MD and his work here:
Peter Goadsby, MD
Professor of Neurology and Headache Specialist
King's College London, UK
Dr. Peter J. Goadsby is one of the world's leading headache neurologists and researchers, and a professor at King's College London. Dr. Goadsby is on the board of directors for the American Headache Society, as well as the American Migraine Foundation, in addition to serving on the American Registry Migraine Research (ARMR) Scientific Advisory Board and Executive Committee.  Dr. Goadsby is also a trustee for The Migraine Trust. He was one of the first to explore CGRP (calcitonin gene-related peptide), the protein known for causing migraine. This discovery has been instrumental in creating the new class of medications CGRP-R antagonists, including Aimovig, Ajovy, and Emgality.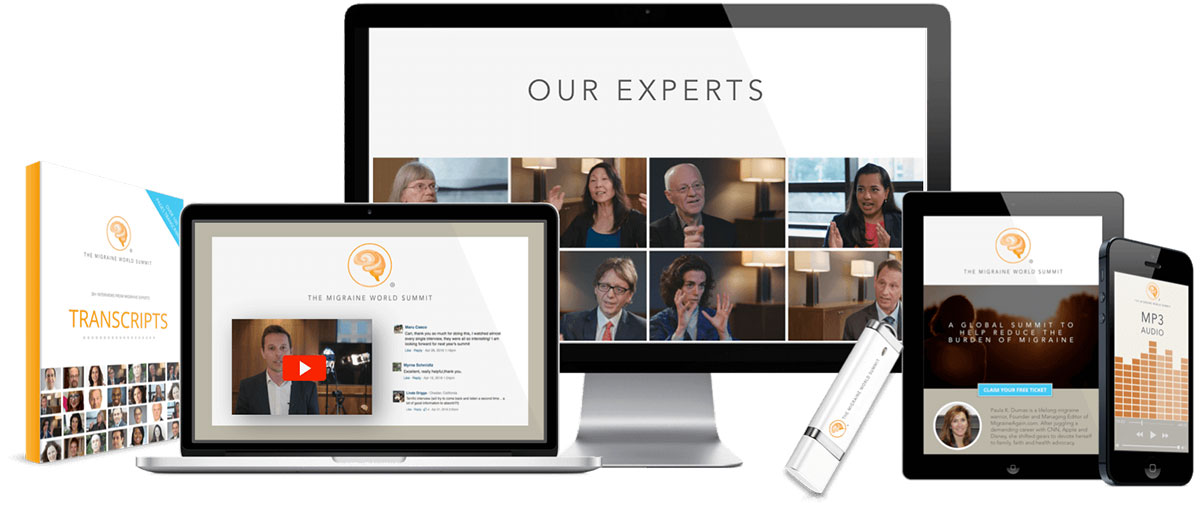 Unlock full access to the entire 2017 Summit, including:
30+ Expert interviews with audio clips and transcripts
Unlimited streaming and downloads
Lifetime access with no annual fee
Access Pass options
Related Talks for:
Day 1 (2017)