The Latest New Treatments for Migraine
You are currently watching a preview of this interview. Unlock the full version by upgrading to an Access Pass bundle! Get FREE access to 8 expert interviews from Day 1 and Day 2 when you register today!
---
Key Questions
What have previously been the main classes of pharmacological treatments for migraine?
What is CGRP? Why is it important in migraine?
Which antibodies are self-administered versus intravenous infusion?
How effective are the CGRP antagonists?
Have the findings in the clinical trials for CGRP medications been matched by real-world experience?
How long should you try a CGRP antibody before giving up?
Is it worth trying another CGRP antibody if one fails you?
What side effects have now become clear that didn't come out during the clinical trials?
How do the gepants differ from the CGRP monoclonal antibodies?
Which gepants are used preventively and which are used for acute migraine attacks?
Is it common for some of these new treatments to be effective for head pain but not other symptoms of migraine-like fatigue, vertigo, or nausea?
What is the new ditan treatment that's now available in the United States?
How is it different from the triptans?
What new devices are coming soon?
How effective are the devices?
Is ketamine effective in migraine? Is there research to support its use?
Which older medication has been released in a new delivery system? Why does this new delivery of the same drug make such a difference?
Are combinations of medications used to help treat migraine?
Why is the cost so high for some of the new treatments?
Is it possible to successfully manage migraine without medication?
What does the development of these new treatments mean for migraine management?
What do you do if you haven't had good results after trying the new treatments?
What is the future of migraine care?
Interview Notes
Find more about Deborah Friedman, MD, MPH, FAAN and her work here:
Treatments Mentioned
Acetaminophen (paracetamol)
Aspirin
Atogepant (Qulipta)
Barbiturates
Beta blockers
Calcium channel blockers
Cefaly device
Coenzyme Q10
Dihydroergotamine mesylate (Trudhesa)
Eptinezumab, (Vyepti)
Erenumab (Aimovig)
Ergotamine (dihydroergotamine)
Exercise
Fremanezumab (Ajovy)
Galcanezumab (Emgality)
GammaCore device
Gepants
Ketamine
Lasmiditan
Magnesium oxide
Meloxicam (Mobic)
Migranal
Monoclonal antibodies
Monoclonal antibodies against PACAP
Narcotics
Nerivio device
Neuromodulation devices
Non-steroidal anti-inflammatories (NSAIDs)
Onabotulinumtoxin (Botox)
Opioids
Relivion device
Rimegepant (Nurtec)
Rizatriptan (Maxalt)
Telcagepant (no longer on the market because of liver toxicity)
Transcranial magnetic stimulation (no longer on the market)
Tricyclic antidepressants
Triptans
Ubrogepant (Ubrelvy)
Vitamin B2 (riboflavin)
Zavegepant (formerly vazegepant)
Zolmitriptan (Zomig)
Please note: The Migraine World Summit's aim is to bring you a variety of perspectives and expertise, independent of bias or judgment. Alternative theories presented in this video have not been medically reviewed. Views expressed in this interview do not necessarily represent the views of the Migraine World Summit. Please always consult your health care professional and do your own research before making changes to your treatment plan.
Deborah Friedman, MD, MPH, FAAN, FAHS
Neurologist, Headache Specialist & Neuro-ophthalmologist
Key-Whitman Eye Center
Dr. Deborah Friedman is a neurologist specializing in headache medicine and neuro-ophthalmology in Dallas, Texas. She was the founding director of the Headache and Facial Pain Program and Cerebrospinal Fluid Dynamics Program at the University of Texas Southwestern Medical Center. She is board certified in neurology and headache medicine, and is a Fellow of the American Academy of Neurology, the American Headache Society, the American Neurological Association, and the North American Neuro-Ophthalmology Society (NANOS).
She served on the board of directors for the American Headache Society and the Southern Headache Society, as a past president of NANOS, and on the steering committee for the Idiopathic Intracranial Hypertension Treatment Trial. She has published over 130 articles in peer-reviewed journals and 27 book chapters. Her key interests are intracranial pressure disorders, migraine, and cluster headache.

Watch at your own pace & get additional expert interview footage when you purchase the 2023 Migraine World Summit. Includes:
All expert interviews with seperate audio (MP3) files & transcripts
30 extended, uncut interview editions with 6.5 hours of bonus expert footage
Lifetime access with no annual fee
Access Pass options
Related Talks for:
Day 1 (2022)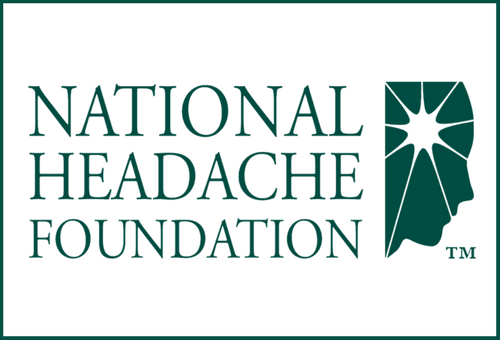 Over the past 50 years, our mission at the National Headache Foundation has been to further awareness of headache and migraine as legitimate neurobiological diseases. Much has changed during this time. With aid from advanced technology and clinical innovation, there are more treatment options than ever before. However, we understand that these diseases are still largely misunderstood and that finding the right treatment options for you requires insight.
View more/less
VYEPTI is a treatment for the challenges you—or someone you know—may face with this condition. Talk to your healthcare provider to see if VYEPTI is right for you.
View more/less
Listen in as world-leading migraine and headache experts share their gratitude for the 80+ patient advocates who help produce the Summit each year.
View more/less