Supplements and Natural Alternatives
You are currently watching a preview of this interview. Unlock the full version by upgrading to an Access Pass bundle! Get FREE access to 8 expert interviews from Day 1 and Day 2 when you register today!
---
Key Questions
What are some examples of non-pharmacological options if someone is interested in a more natural way to manage their migraine?
Should everyone with migraine be taking some form of natural supplement?
Why are most people deficient in vitamins and minerals?
Would supplements be a good choice even if you have a very healthy diet?
Why are some physicians not prone to recommend supplements?
What supplements are often recommended for migraine patients?
Why is magnesium such a popular supplement for those with migraine?
What are some indications that you are deficient in magnesium?
What form and dosage of magnesium is usually recommended for migraine patients?
How do you know if a certain brand of supplement is reputable?
Are any supplements harmful if you are pregnant?
Are there certain circumstances where supplements would not be advised?
Interview Notes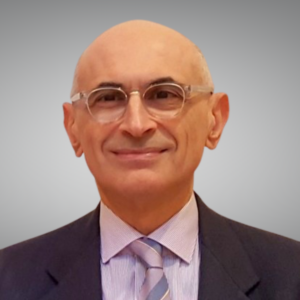 Alexander Mauskop, MD
Director
New York Headache Center
Dr. Alexander Mauskop is the director and founder of the New York Headache Center. He is board certified in neurology, with subspecialty certification in headache medicine. Dr. Mauskop is a Fellow of the American Academy of Neurology and the American Headache Society. He is a professor of clinical neurology at SUNY Downstate Health Sciences University. He has published over a hundred articles, abstracts, and reviews, as well as four books. He has delivered more than 500 presentations and lectures in the field of headache over the past 30 years.

Watch at your own pace & get additional expert interview footage when you purchase the 2023 Migraine World Summit. Includes:
All expert interviews with seperate audio (MP3) files & transcripts
30 extended, uncut interview editions with 6.5 hours of bonus expert footage
Lifetime access with no annual fee
Access Pass options
Related Talks for:
Day 6 (2020) Alternative Treatments
Miles for Migraine is a registered 501(c)(3) nonprofit organization with the mission of improving the lives of people with migraine and other headache disorders, and their families, by raising public awareness about this disease, and helping to find a cure. Miles for Migraine produces fun walk/run events, typically a 2-mile walk and 5K and 10K races to raise money for migraine research. We also host adult education days, and a youth program for kids and teens impacted by migraine and other headache disorders.
View more/less
Comfortable and easy-to-use, the FDA-Cleared CEFALY Dual device stimulates and desensitizes the area research identifies as a center for migraine pain, the trigeminal nerve.
Since CEFALY is not a drug, it can be used as a standalone option or with an existing treatment. The ACUTE setting is clinically proven to stop or reduce migraine pain during an attack. With compliant daily use, the PREVENT setting is clinically proven to reduce the frequency of migraine days.
View more/less
Note the most important information shared in each interview. Keep track of what you need to remember, do and share this year. Only available to those who have registered by email and remain logged in.
View more/less