Non-Drug Options
You are currently watching a preview of this interview. Unlock the full version by upgrading to an Access Pass bundle! Get FREE access to 8 expert interviews from Day 1 and Day 2 when you register today!
---
Key Questions
When is it useful to consider non-pharmacological options?

What are some of the most common drug-free options that patients can be doing themselves to help self-manage an attack migraine?

What role can the following behavioral approaches serve in the management of migraine:

ice, sleep, shower, caffeine, ginger, hydration exercise, diet, hydration, relaxation/mindfulness.

How can breathing exercises be used to help potentially abort a migraine? What needs to be done for this to be effective when you need it?

What are some non-medicinal options to prevent migraine? 

What is a neuromodulation device?

Does CBD oil help for migraine? Is it recommended as a first or second-line option?

What are the doses recommended for CoQ10, Magnesium, Vitamin B2 (Riboflavin), and Feverfew? Are these helpful for migraine? What evidence is there 

Is a ketogenic diet useful for migraine? Is there any merit to this diet to help with migraine? What evidence exists to support this diet for migraine? What are the risks associated with this diet? What do patients need to know about this diet before they try it?

How can you exercise when it is a trigger?

What can be done when insurance doesn't cover the device you'd like to try for your migraine condition?

Are Epsom salt baths helpful for people for migraine? Can magnesium be absorbed in sufficient quantity in this way?

And other questions from the live audience
---
The Migraine World Summit will be running a live expert webinar EVERY DAY during the June Replay of the 2020 Migraine World Summit, June 10 – 19
Webinar Access
Live attendance for each webinar will be available exclusively for those who purchased an All Access, VIP, or Box Set Pass for the 2020 Migraine World Summit. This is a special opportunity for customers to connect with a different expert each day, engage in live Q&A, and interact with other participants and Summit hosts.
If you didn't buy an Access Pass, don't worry! The recording of each webinar will be shared with the entire Migraine World Summit community on this page shortly after the live event takes place, allowing everyone to take advantage of the important information presented during that day's webinar.
This is our way to recognize those who have supported the 2020 Migraine World Summit financially while making sure our entire community has access to critical information about the changes taking place in the migraine community and beyond.
Webinar Lineup
Each day during the Replay period, the live webinar will take place at 5:00 pm Eastern Time (New York).
Here's the lineup for the webinar topics: 
5:00 pm (ET) June 10 – Mental Health & Building Resilience

5:00 pm (ET) June 11 – Understanding Causes 

5:00 pm (ET) June 12 – COVID-19 Considerations for Migraine Patients

5:00 pm (ET) June 13 – Understanding Symptoms

5:00 pm (ET) June 14 – Understanding Triggers 

5:00 pm (ET) June 15 – Non-Drug Options 

5:00 pm (ET) June 16 – New Treatments 

5:00 pm (ET) June 17 – Telemedicine 

5:00 pm (ET) June 18 – Finding Calm in a Crisis 

5:00 pm (ET) June 19 – The Role of Self Management
Don't miss out! Get your access pass here to attend the live expert webinars.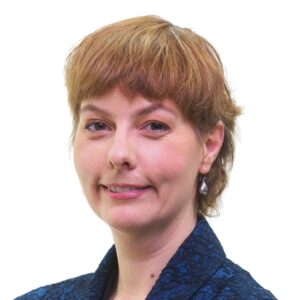 Elizabeth Leroux, MD, FRCPC
Headache Specialist
Montreal Neurological Clinic, Canada
Dr. Elizabeth Leroux is a well-respected headache neurologist currently practicing at the Brunswick Medical Center in Montreal. Previous affiliations include the Montreal University Headache Clinic and the University of Calgary CHAMP program. Dr. Leroux is the president of the Canadian Headache Society and the founder and chair of Migraine Canada. She is also a member of the International Headache Society Global Patient Advocacy Coalition (IHS-GPAC) and serves on the scientific advisory board for the American Registry for Migraine Research. Her current focus includes therapeutic education and patient advocacy.

Pre-purchase full access to the entire [YEAR] Summit, including:
All expert interviews with separate audio (MP3) files & transcripts
30 extended, uncut interview editions with 6.5 hours of bonus expert footage
Lifetime access with no annual fee
Related Talks for:
Day 6 (2020) Alternative Treatments
Miles for Migraine is a registered 501(c)(3) nonprofit organization with the mission of improving the lives of people with migraine and other headache disorders, and their families, by raising public awareness about this disease, and helping to find a cure. Miles for Migraine produces fun walk/run events, typically a 2-mile walk and 5K and 10K races to raise money for migraine research. We also host adult education days, and a youth program for kids and teens impacted by migraine and other headache disorders.
View more/less
Comfortable and easy-to-use, the FDA-Cleared CEFALY Dual device stimulates and desensitizes the area research identifies as a center for migraine pain, the trigeminal nerve.
Since CEFALY is not a drug, it can be used as a standalone option or with an existing treatment. The ACUTE setting is clinically proven to stop or reduce migraine pain during an attack. With compliant daily use, the PREVENT setting is clinically proven to reduce the frequency of migraine days.
View more/less
Note the most important information shared in each interview. Keep track of what you need to remember, do and share this year. Only available to those who have registered by email and remain logged in.
View more/less