Link Between Unresolved Trauma and Migraine
You are currently watching a preview of this interview. Unlock the full version by upgrading to an Access Pass bundle! Get FREE access to 8 expert interviews from Day 1 and Day 2 when you register today!
---
Key Questions
Why is childhood abuse or maltreatment such a big problem?
How common are adverse childhood experiences?
What are the different kinds of childhood trauma, and how do they affect individuals later in life?
Are either men or women more likely to be affected later in life by childhood trauma?
Is migraine more common in adults who have experienced some type of childhood trauma?
What are some of the short- and long-term effects of stress, in terms of how it affects brain structure?
Do childhood traumas predispose individuals to chronic migraine as adults?
Is it helpful for doctors to know if their patients suffered childhood trauma or abuse?
What is the best treatment for someone who has had an adverse childhood experience?
Interview Notes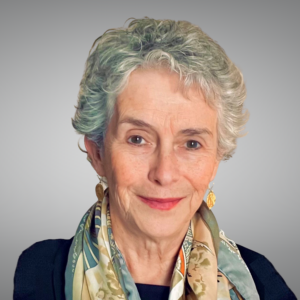 Gretchen E. Tietjen, MD
Professor Emerita of Neurology
University of Toledo
Dr. Gretchen E. Tietjen is a graduate of the University of Michigan Medical School and its neurology residency program. She is a Distinguished University Professor Emerita of neurology at the University of Toledo, where she founded the Department of Neurology in 2000 and led as chair until 2020.
Specializing in headache medicine and vascular neurology, she also directed the Stroke Center for 15 years and the Headache Treatment and Research Center for over two decades. Her research focuses on the relationship between migraine and stroke, including the investigation of the vascular biology in migraine, the association of childhood maltreatment and migraine, and the effects of early life stress on vascular and brain biology in a rodent model.
Dr. Tietjen has published over 160 peer-reviewed papers, book chapters, reviews, and editorials. Her research has garnered national awards, including the Stroke Innovation Award from the journal Stroke and the Association of Migraine Disorders Innovation Award, as well as the American Headache Society's Seymour Solomon Lecture Award, the Harold G. Wolff Lecture Award, the John R. Graham Lecture Award, the Women's Health Research Lecture Award, and the 2022 Lifetime Achievement Award from the AHS.

Watch at your own pace & get additional expert interview footage when you purchase the 2023 Migraine World Summit. Includes:
All expert interviews with seperate audio (MP3) files & transcripts
30 extended, uncut interview editions with 6.5 hours of bonus expert footage
Lifetime access with no annual fee
Access Pass options
Related Talks for:
Day 2 (2020) Causes & Diagnosis
The American Migraine Foundation (AMF) is a non-profit organization dedicated to the advancement of research and awareness surrounding migraine, a disabling condition that impacts more than 37 million men, women and children in the United States. The AMF was founded in 2010 to provide global access to information and resources for individuals with migraine as well as their family and friends.
View more/less
Welcome to MigraineAgain.com – an authentic wellness community for people with migraine and frequent headaches. We come together to discover how to survive and even thrive in this world despite chronic pain. It's a supportive and empowering environment where people can find the most effective migraine and headache relief solutions for more migraine-free days — until there's a cure.
View more/less
Try the new Search and Interview Library tools in the footer of each page. Discover answers from 150+ expert interviews. Watch previews of past interviews or get an All-Access Pass to any full Summit year.
View more/less