European Headache Treatment Update
You are currently watching a preview of this interview. Unlock the full version by upgrading to an Access Pass bundle! Get FREE access to 8 expert interviews from Day 1 and Day 2 when you register today!
---
Key Questions
What is the difference between acute and preventive therapies for migraine?
Who is a candidate for migraine preventive treatment?
What is the difference between traditional migraine medications and the more novel CGRP inhibitors (Sometimes referred to as anti-CGRP medications)?
What types of traditional preventive therapies are readily available in Europe?
Are all migraine attacks driven by CGRP?
What is the mechanism of action behind the CGRP inhibitors  (e.g., monoclonal antibodies, and gepants)?
What are the differences among the CGRP inhibitors currently available?
What CGRP monoclonal antibodies (mAbs) and CGRP receptor antagonists (gepants) are currently available in Europe?
Are ditans (selective 5HT1F receptor agonist) available in Europe?
What acute migraine treatments are currently available in Europe?
How can patients access the new CGRP Inhibitors in Europe?
Interview Notes
Treatments Mentioned
Amitriptyline

Analgesics (paracetamol) 

Beta blockers

Botox

CGRP antibodies

NSAIDs

Steroids

Topiramate
Please note: The Migraine World Summit's aim is to bring you a variety of perspectives and expertise, independent of bias or judgment. Alternative theories presented in this video have not been medically reviewed. Views expressed in this interview do not necessarily represent the views of the Migraine World Summit. Please always consult your health care professional and do your own research before making changes to your treatment plan.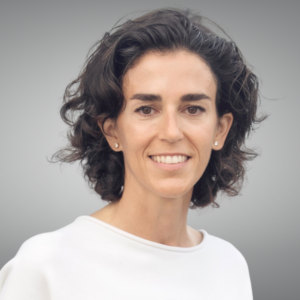 Patricia Pozo-Rosich, MD, PhD
Head of Neurology Section
Vall d'Hebron Hospital and Institute of Research, Spain
As the director of headache and neurological pain research at Vall d'Hebron Institute of Research in Barcelona, Spain, Dr. Pozo-Rosich is one of the leading migraine researchers in Europe. An active leader in the field of international headache medicine, Dr. Pozo-Rosich is passionate about educating patients and clinicians about migraine. Additionally, she is the founder of the Spanish-language website midolordecabeza.org.

Watch at your own pace & get additional expert interview footage when you purchase the 2023 Migraine World Summit. Includes:
All expert interviews with seperate audio (MP3) files & transcripts
30 extended, uncut interview editions with 6.5 hours of bonus expert footage
Lifetime access with no annual fee
Access Pass options
Related Talks for:
Day 7 – 2023
Our ongoing mission is to make life better for the millions of Americans living with headache disorders in our country. Founded in 2008, the AHDA is a 501(c)(6) nonprofit supported by member contributions and individual donors. We are proud to have never taken direct contributions from pharmaceutical companies. Members include organizations, medical providers, scientists, caregivers, and people living with headache disorders.
View more/less
At AbbVie, we are committed to empowering people living with migraine disease. We advance science that enables health care providers to care for people impacted across the spectrum of migraine. Through education and partnerships with the migraine community, we strive to help those with migraine navigate barriers to care, access effective treatments and reduce the impact of migraine on their lives. To learn more, visit AbbVie.com.
View more/less
Support the organizations who have chosen to support the Migraine World Summit by visiting our Digital Exhibit Hall. Help us keep this event free and learn more about those who are helping us reduce the global burden of migraine. View the Digital Exhibit Hall >>
View more/less