The Mechanics of a Migraine in the Brain and Body
You are currently watching a preview of this interview. Unlock the full version by upgrading to an Access Pass bundle! Get FREE access to 8 expert interviews from Day 1 and Day 2 when you register today!
---
Key Questions
Where in the body does a migraine begin?
Why should we not "bookend" the migraine phases as beginning and ending with headache pain, what other elements are important?
When would it be appropriate for patients and physicians to consider other possible specialties for treatment in addition to neurology?Interview Notes
Interview Notes
Find more about David Dodick, MD and his work here:
David Dodick, MD
Director of Headache Program
Mayo Clinic, USA
Dr. David Dodick is a world leader in the field of headache and migraine. He is a professor of neurology at the Mayo Clinic College of Medicine and a consultant in neurology at the Mayo Clinic, in Scottsdale, Arizona. He is program director of the Mayo Clinic Neurology Residency Program and Headache Medicine Fellowship Program. He is also medical director of the Headache Program as well as the Concussion Program at Mayo Clinic in Arizona. Dr. Dodick is board certified by the Royal College of Physicians and Surgeons of Canada, and the American Board of Psychiatry and Neurology, and also holds United Council for Neurologic Subspecialties certification in headache medicine and an ABPN certification in vascular neurology.
Dr. Dodick has authored more than 280 peer-reviewed publications and co-authored eight books. He serves as editor-in-chief of Cephalalgia, and is on the editorial board of several journals, including The Neurologist, Postgraduate Medicine, and Lancet Neurology. He is the immediate past president of the International Headache Society and a past president of the American Headache Society, chair of the American Migraine Foundation, and vice-chair of the World Federation of Neurology Headache Research Group.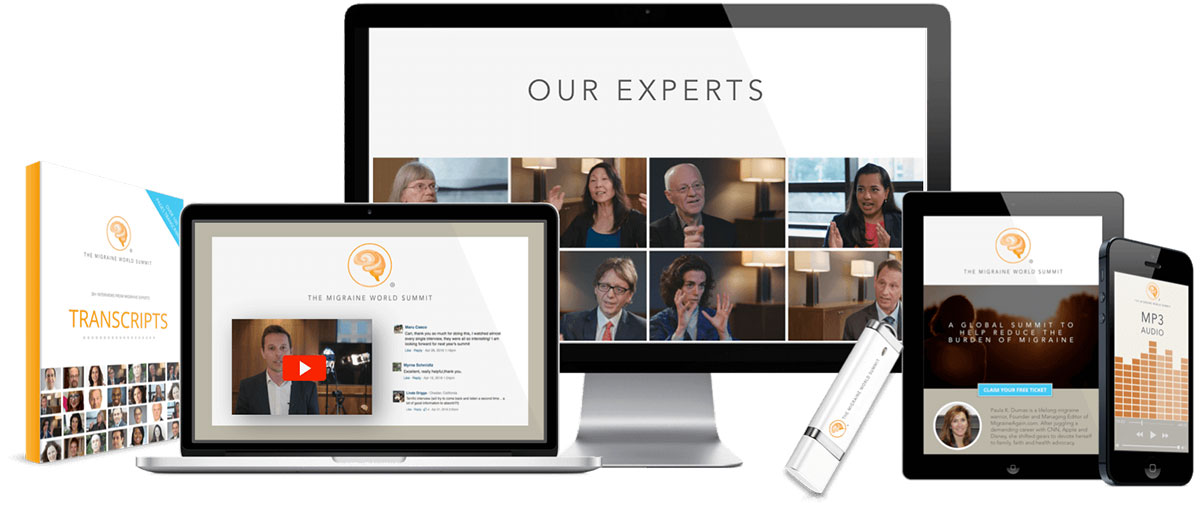 Unlock full access to the entire 2018 Summit, including:
30+ Expert interviews with audio clips and transcripts
Unlimited streaming and downloads
Lifetime access with no annual fee
Access Pass options
Related Talks for:
Day 2 (2018) – Understanding Migraine