LGBTQ Migraine Care Disparities
You are currently watching a preview of this interview. Unlock the full version by upgrading to an Access Pass bundle! Get FREE access to 8 expert interviews from Day 1 and Day 2 when you register today!
---
Key Questions
Why do an estimated 50% of LGBTQ people experience migraine?
Are there healthcare shortfalls or disparities within the LGBTQ community?
Why is it important for patients in the LGBTQ community to discuss migraine when seeking care for other issues, such as hormone therapy or HIV treatment?
Do concerns about stigma or discrimination prevent people in the LGBTQ community from seeking routine medical care?
Why is it important for medical providers to affirm patients' relationships and identities?
How does trauma affect people in this community who have migraine disease?
What mental health challenges do people in the LGBTQ community experience?
How can migraine patients in the LGBTQ community advocate for, and be encouraged to seek out, better treatment?
What do patients in the LGBTQ and chronic illness communities have in common?
Why is it important for those in less visible groups — such as people of color and men who experience migraine — to be adequately represented when it comes to treatment?
Interview Notes
Treatments Mentioned
Please note: The Migraine World Summit's aim is to bring you a variety of perspectives and expertise, independent of bias or judgment. Alternative theories presented in this video have not been medically reviewed. Views expressed in this interview do not necessarily represent the views of the Migraine World Summit. Please always consult your health care professional and do your own research before making changes to your treatment plan.
Joe Coe
Director, Education & Digital Strategy
Global Healthy Living Foundation
Joseph Coe, MPA, is the director of Education and Digital Strategy for the Global Healthy Living Foundation (GHLF) and co-president of GHLF Canada. In addition to his management responsibilities, he creates global digital strategy — including social media, video, and podcasts — for patient education, advocacy, research, and support initiatives. Joe is responsible for the successful #CreakyChats monthly Twitter chat that reaches an average 11 million people per chat in the chronic disease community. In addition, he leads the growth and development arm of the GHLF's patient-centered neurology projects, including those relating to migraine disease.
A founding board member of the Phyllis B. Frank Rockland County Pride Center, Joe serves as vice chair of the board and chair of the LGBTQ health committee. He is also a member of the Village of Haverstraw, New York, planning board where he helps guide appropriate land use. Additionally, he is a board member of the Helen Hayes Hospital Foundation, which supports a leading rehabilitation hospital in New York.
He created and hosts the GHLF's migraine and headache podcast Talking Head Pain, and he has been a featured panelist and speaker for major healthcare organizations and Fortune 500 companies on such topics as patient centricity and healthcare disparities.

Watch at your own pace & get additional expert interview footage when you purchase the 2023 Migraine World Summit. Includes:
All expert interviews with seperate audio (MP3) files & transcripts
30 extended, uncut interview editions with 6.5 hours of bonus expert footage
Lifetime access with no annual fee
Access Pass options
Related Talks for:
Day 6 – 2023
The Global Healthy Living Foundation is a 501(c)(3) nonprofit organization whose mission is to improve the quality of life for people with chronic illnesses (such as arthritis, osteoporosis, migraine, psoriasis, asthma, alopecia, inflammatory bowel disease, and cardiovascular disease) by advocating for improved access to health care at the community, state, and federal levels, and amplifying education and awareness efforts within its social media framework.
View more/less
Me vs Migraine is a NEW Webinar Series For Patients:
✓ Real people, true stories
✓ Learn from the experience of others
✓ Understand how others experience migraine
✓ Follow the journey of others
✓ See short clips from several experts in each episode
✓ FREE to the public, sign up below to get notified
View more/less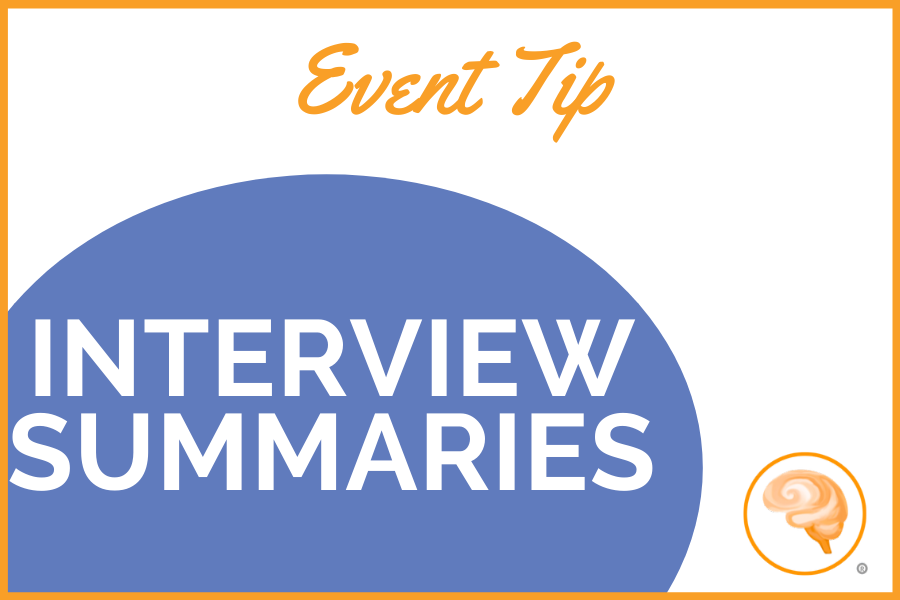 Enjoy a one-page summary of the key facts and insights from every interview. Save time and discover the important points quickly. Uncover essential information in the summaries, and get all the details in the full interview. Available when you purchase a VIP or Boxed Set Pass.
View more/less