Eastern & Western Approaches for Migraine
You are currently watching a preview of this interview. Unlock the full version by upgrading to an Access Pass bundle! Get FREE access to 8 expert interviews from Day 1 and Day 2 when you register today!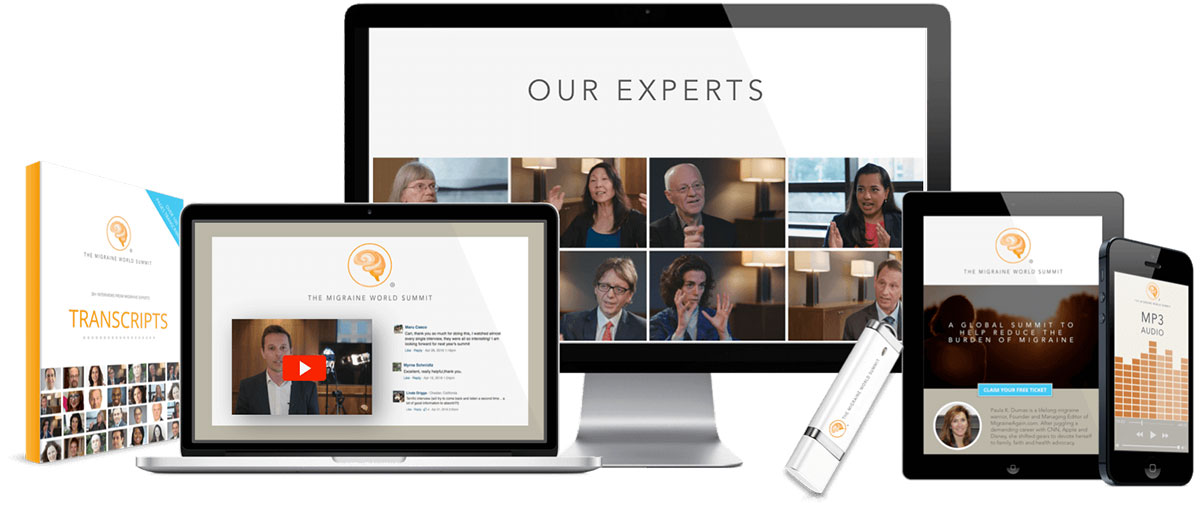 ---
Interview Notes
Find more about Romie Mushaq, MD and her work here:
You can visit Dr Romie's website at brainbodybeauty.com for more information, tips and resources.
Romie Mustaq, MD
Neurologist
Expert contributor to national TV, news & radio
A traditionally trained Neurologist with additional Board Certification in Integrative Medicine. Dr. Romie brings together Western medicine and Eastern wisdom to help individuals and audiences learn to heal from stress-based illnesses such as insomnia, anxiety, and career-burnout. Her program is based on neuroscience, positive psychology, and mindfulness. She is an expert contributor in national and local media outlets such as Fox Business, The Huffington Post, Fox 35 News-Orlando, and the US National Public Radio.

Watch at your own pace & get additional expert interview footage when you purchase the 2023 Migraine World Summit. Includes:
All expert interviews with seperate audio (MP3) files & transcripts
30 extended, uncut interview editions with 6.5 hours of bonus expert footage
Lifetime access with no annual fee
Access Pass options
Related Talks for:
Day 2 (2016)