Dodging False Promises and Treatment Claims
---
Key Questions
What does history teach us about the pursuit of migraine cures?
Why is it easy to fall victim to quackery and unscientific "cures"?
What is pseudoscience?
Why is it sometimes difficult to use the scientific method to study the efficacy of a treatment?
What is the placebo response and how significant is it?
How much trust should we place in social media treatment claims?
Is cannabis a proven effective treatment for migraine?
Is the ketogenic diet safe?
What is the best way to evaluate a new treatment?
How might the use of alternative treatments lead to the neglect of scientifically proven treatments?
What are some evidence-based alternative treatments?
Why are nerve blocks used in North America if there is limited evidence?
Why are some treatments listed in guidelines while others are not?
What are the problems with migraine surgeries?
Interview Notes
Find more about Elizabeth Leroux, MD, FRCPC and her work here:
Elizabeth Leroux, MD, FRCPC
Headache Clinic Director
Montreal University Health Center, Canada
Dr. Elizabeth Leroux is a well-respected headache neurologist and an associate professor of neurology at the University of Calgary. She was the director of the Headache Clinic at Notre Dame Hospital affiliated with University of Montréal, and is the leader of the University of Calgary CHAMP program. Dr. Leroux is the vice president of the Canadian Headache Society, a member of the American Headache Society, and also serves on the Scientific Advisory Board for the American Registry for Migraine Research. An advocate for headache patients, Dr. Leroux founded the websites Migrainequebec.org and Migrainecanada.org. She authored Migraines: More Than a Headache, which has been published in three languages, and can be used as a guidebook for migraine management.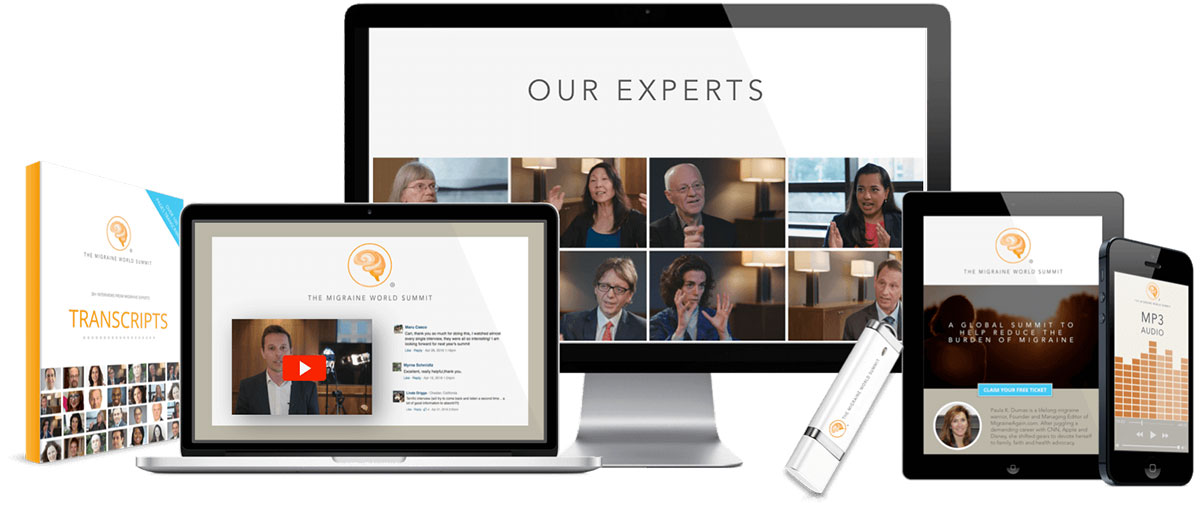 Unlock full access to the entire 2019 Summit, including:
30+ Expert interviews with audio clips and transcripts
Unlimited streaming and downloads
Lifetime access with no annual fee
Access Pass options
Related Talks for:
Day 1 (2019) – Essentials