When Migraine Disables But Doesn't Hurt
This talk is part of your free 2-day access as a registered MWS member. You will be able to watch the full interviews from Days 1 & 2. Unlock full summit access to ALL interviews by upgrading to an All Access Pass!
---
Key Questions
What are the two primary types of migraine?
Can migraine with aura occur without the head pain?
What types of head pain can occur with migraine?
Are patients with aura more at risk of stroke?
Should women with migraine with aura take estrogen-containing pills for contraception?
How can we tell the difference between migraine with aura and a stroke
How soon after an aura begins should the patient take their migraine medications?
What are some medications used to prevent migraine with aura?
What are some medications for patients with hemiplegic migraine or basilar-type migraine?
Interview Notes
Find more about Shazia Afridi, MD, PhD and her work here:
Shazia Afridi, MD, PhD
Headache Lead for Neurology
Guy's and St. Thomas' NHS Trust, London, UK
Dr. Afridi qualified from Guy's and St Thomas' Medical School in London with an intercalated neuroscience degree. Following her basic medical training in London, she completed her PhD at the Institute of Neurology, Queen Square, looking at functional imaging in migraine. She then went on to complete her higher training in London and is a consultant neurologist at Guy's and St Thomas' NHS Foundation Trust, where she established the headache service in the neurology department. Her research interests include imaging in migraine and complex migraine aura. Dr. Afridi has been a council member of BASH (British Association for the Study of Headache) and is a trustee for The Migraine Trust. She was also on the scientific committee for The Migraine Trust International Symposium in 2018.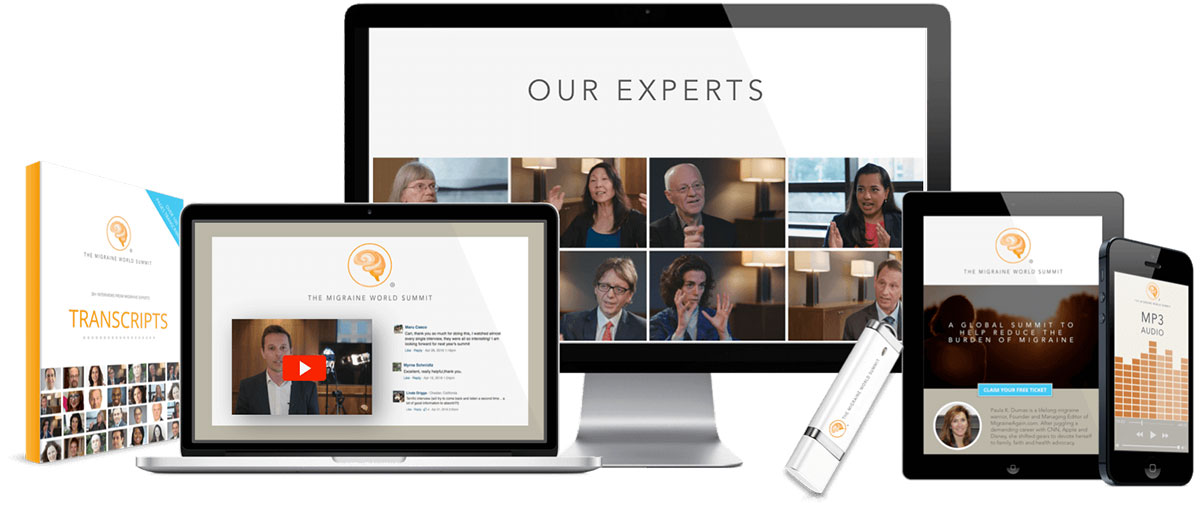 Unlock full access to the entire 2019 Summit, including:
30+ Expert interviews with audio clips and transcripts
Unlimited streaming and downloads
Lifetime access with no annual fee
Access Pass options
Related Talks for:
Day 3 (2019) – Types