What's Holding Us Back From Getting the Care We Need?
You are currently watching a preview of this interview. Unlock the full version by upgrading to an Access Pass bundle! Get FREE access to 8 expert interviews from Day 1 and Day 2 when you register today!
---
Opening Night kicked off with three Top Experts in Migraine followed by two Celebrities, Kristin Chenoweth and Terrell Davis, sharing their migraine stories.
Key Questions
What can we learn from other rights movements?

Why is migraine still "unspoken"?

What is stigma and how does it hold us back?

What are the most credible reasons for calling in sick to work?

Does migraine stigma affect the choices made by doctors and research scientists?

How well funded is migraine?

Why do we need more research?

What is the reality for people with migraine?

How big is the mountain between us and a cure?

What is the cost of silence?

What can we do about stigma?

What is Headache on the Hill?
Interview Notes
Find more about Dawn Buse, PhD and his work here:
Robert Shapiro, MD
Professor of Neurology
University of Vermont
Dr. Robert Shapiro is a professor in the Department of Neurological Sciences at the University of Vermont College of Medicine and the founding president and board member of the Alliance for Headache Disorders Advocacy. He is a member of the board of directors for the American Headache Society, a member of the Medical Advisory Board for Clusterbusters, and a member of the Viste Award Committee for the American Academy of Neurology. Dr. Shapiro holds an MA (philosophy/psychology) from Oxford University, a PhD (Anatomy) from University of Pennsylvania, and an MD from Columbia University, and completed his neurology residency training at Johns Hopkins Hospital.
His national advocacy efforts have been recognized by the American Academy of Neurology with the 2007 AAN Palatucci Advocate of the Year Award and the 2013 AAN Viste Patient Advocate of the Year Award. He is the past president of the Headache Cooperative of New England and winner of the 2013 HCNE Lifetime Achievement ('Megrim') Award. He currently serves on the board of directors of the American Headache Society and his publications have appeared in Nature, Science, Headache, Science Translational Medicine, and the Proceedings of the National Academy of Sciences.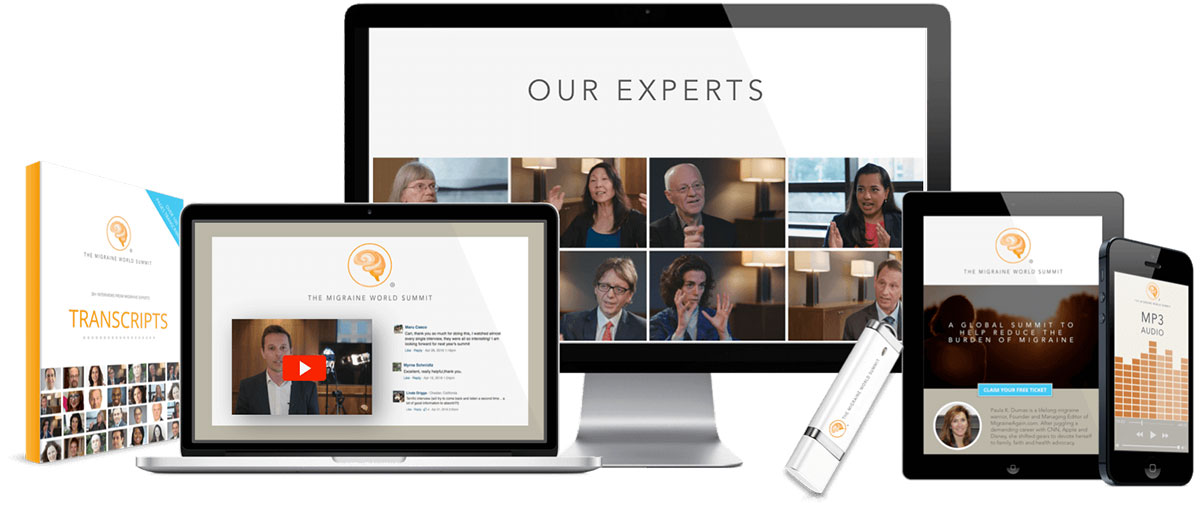 Get your own copy of the entire Summit
30+ Expert interviews with audio clips and transcripts
Unlimited streaming and downloads
Lifetime access with no annual fee
Access Pass options
Related Talks for:
Day 10 (2019) – Encore Opening Night (Replay)