Innovations in Migraine Treatment & Therapies
You are currently watching a preview of this interview. Unlock the full version by upgrading to an Access Pass bundle! Get FREE access to 8 expert interviews from Day 1 and Day 2 when you register today!
---
Key Questions
How has the pace of innovation in treatments and therapies for migraine disease changed in the last four years?
What is the goal when treating patients who have migraine disease?
What additional treatments might be considered when a patient has only a partial response to a subcutaneous CGRP monoclonal antibody?
What are some of the advantages and challenges of IV infusions for migraine disease?
Can any of the CGRP receptor agents (gepants) be used for preventive as well as acute migraine treatment?
Can any of the gepants be used to treat both episodic and chronic migraine?
Could a gepant medication eventually be approved for treatment of all migraine types?  What is zavegepant and how is it different from other gepant medications?
What is Trudhesa and how does it compare to other medications?
What is the Relivion device and how does it compare to other neuromodulation devices?
Are digital health apps and telehealth resources effective for migraine management?
Interview Notes
Treatments Mentioned 
Atogepant (Qulipta)

Biofeedback

Cefaly

CGRP inhibitors

CGRP monoclonal antibodies (mAbs)

CGRP receptor antagonists (gepants)

Cove

Digital therapeutics

DHE (Dihydroergotamine)

DHE mesylate (Trudhesa)

Eptinezumab (Vyepti)

gammaCore

Juva for migraine app

Migraine Buddy app

Nerivio

Neuromodulation devices

OnabotulinumtoxinA (Botox)

Relivion MG

Rimegepant (Nurtec)

SAVI Dual (previously eNeura sTMS)

Telehealth

Triptans

Ubrogepant (Ubrelvy)

Zavegepant
Please note: The Migraine World Summit's aim is to bring you a variety of perspectives and expertise, independent of bias or judgment. Alternative theories presented in this video have not been medically reviewed. Views expressed in this interview do not necessarily represent the views of the Migraine World Summit. Please always consult your health care professional and do your own research before making changes to your treatment plan.
Stewart J. Tepper, MD
Professor of Neurology
Geisel School of Medicine at Dartmouth
Stewart J. Tepper, MD, is a professor of neurology at the Geisel School of Medicine at Dartmouth College in Hanover, New Hampshire. He is director of the Dartmouth Headache Center in the Department of Neurology of Dartmouth-Hitchcock Medical Center in Lebanon, New Hampshire. Dr. Tepper received his undergraduate degree (graduating cum laude) in the study of the nervous system/psychobiology from Yale College, New Haven, Connecticut; and attended Cornell University Medical College in New York City. He completed his neurology residency at the Longwood Area Harvard program in Boston, Massachusetts, and has been board certified in headache medicine since 2006.
Dr. Tepper was director of the American Headache Society's (AHS) Scottsdale Headache Symposium CME course from 2008 to 2020. He was editor-in-chief of the journal Headache Currents and associate editor of the journal Headache from 2012-2020. He has published more than 460 peer-reviewed manuscripts, editorials, and books on headache medicine. Dr. Tepper serves on the executive board of directors and is the corporate liaison for the AHS. He serves on the AHS Education, Exhibits, and Finance committees. For the American Migraine Foundation, he serves on the Governance Committee and board of directors.

Watch at your own pace & get additional expert interview footage when you purchase the 2023 Migraine World Summit. Includes:
All expert interviews with seperate audio (MP3) files & transcripts
30 extended, uncut interview editions with 6.5 hours of bonus expert footage
Lifetime access with no annual fee
Access Pass options
Related Talks for:
Day 1 – 2023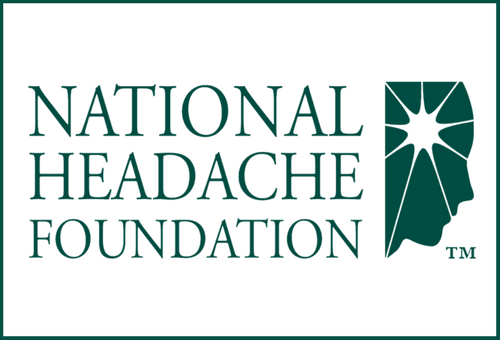 Over the past 50 years, our mission at the National Headache Foundation has been to further awareness of headache and migraine as legitimate neurobiological diseases. Much has changed during this time. With aid from advanced technology and clinical innovation, there are more treatment options than ever before. However, we understand that these diseases are still largely misunderstood and that finding the right treatment options for you requires insight.
View more/less
Lilly unites caring with discovery to create medicines that make life better for people around the world. We've been pioneering life-changing discoveries for nearly 150 years, and today our medicines help more than 47 million people across the globe. To learn more, visit Lilly.com and Lilly.com/newsroom or follow us on Facebook, Instagram, and LinkedIn.
View more/less
Watch videos in silence or read along with the expert interview. Simply turn on CC in video controls in the lower right corner of the video. Note: closed captions are not available on preview videos or extended editions.
View more/less