Diminishing Migraine-Related Stigma and Advocating for Your Health
You are currently watching a preview of this interview. Unlock the full version by upgrading to an Access Pass bundle! Get FREE access to 8 expert interviews from Day 1 and Day 2 when you register today!
---
Key Questions
What is the OVERCOME study?

What were the key findings?

What did the research uncover about why so few people take recommended medications?

What are the reasons a person with migraine does not seek migraine care?

What did the OVERCOME study reveal about the most common types of stigma experienced by migraine patients?

What are the implications for people living with migraine that we may not realize?

What are ways to address migraine-related stigma?

How can people with migraine prepare for conversations with their healthcare providers to ensure they are accurately relaying the full impact the disease has on them?

What is Think Talk Treat Migraine®? How does this Lilly-sponsored program encourage better conversations between patients and doctors?

If you had to give people living with migraine one piece of advice, what would you suggest?
Interview Notes
The full length interview is 18:25 minutes and is shown on this page. Visitors can watch at no cost and without needing to sign in.
Please note: The Migraine World Summit's aim is to bring you a variety of perspectives and expertise, independent of bias or judgment. Alternative theories presented in this video have not been medically reviewed. Views expressed in this interview do not necessarily represent the views of the Migraine World Summit. Please always consult your health care professional and do your own research before making changes to your treatment plan.
Bert Vargas, MD
Associate Vice President, U.S. Medical Affairs-Neuroscience
Eli Lilly and Company
Bert Vargas, MD, is a neurologist and headache specialist who completed his undergraduate and medical school education at the University of Arizona. He then served for four years as a United States Air Force flight surgeon, after which he completed a residency in neurology at New York University.  He returned to Arizona for his headache medicine fellowship at the Mayo Clinic in Arizona, where he remained for several years until moving his practice to Dallas and UT Southwestern. 
He has also served on the board of directors of the American Headache Society, the Headache Cooperative of the Pacific, and the Southern Headache Society, and is a prior president of the Alliance for Headache Disorders Advocacy. 
He is honored to have joined Lilly in January 2020 and is currently associate vice president of neuroscience, U.S. Medical Affairs and is based in Indianapolis.

Watch at your own pace & get additional expert interview footage when you purchase the 2023 Migraine World Summit. Includes:
All expert interviews with seperate audio (MP3) files & transcripts
30 extended, uncut interview editions with 6.5 hours of bonus expert footage
Lifetime access with no annual fee
Access Pass options
Related Talks for:
Day 1 – 2023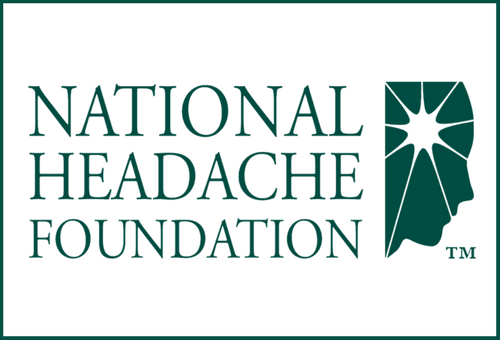 Over the past 50 years, our mission at the National Headache Foundation has been to further awareness of headache and migraine as legitimate neurobiological diseases. Much has changed during this time. With aid from advanced technology and clinical innovation, there are more treatment options than ever before. However, we understand that these diseases are still largely misunderstood and that finding the right treatment options for you requires insight.
View more/less
Lilly unites caring with discovery to create medicines that make life better for people around the world. We've been pioneering life-changing discoveries for nearly 150 years, and today our medicines help more than 47 million people across the globe. To learn more, visit Lilly.com and Lilly.com/newsroom or follow us on Facebook, Instagram, and LinkedIn.
View more/less
Watch videos in silence or read along with the expert interview. Simply turn on CC in video controls in the lower right corner of the video. Note: closed captions are not available on preview videos or extended editions.
View more/less