Beyond the Pain: Other Migraine Symptoms
You are currently watching a preview of this interview. Unlock the full version by upgrading to an Access Pass bundle! Get FREE access to 8 expert interviews from Day 1 and Day 2 when you register today!
---
Key Questions
What are the most common symptoms of migraine?
Why does migraine affect so many areas of the body?
What have researchers learned about migraine triggers vs. premonitory symptoms?
When do premonitory symptoms typically manifest?
When do accompanying symptoms typically resolve after a migraine attack?
What treatments target migraine symptoms other than head pain?
What has Dr. Karsan's research in brain imaging revealed about the phases of a migraine attack?
How has Dr. Karsan's imaging research changed her understanding of migraine?
What does the data show about early treatment of attacks?
What kinds of symptoms might warrant seeking immediate medical attention?
How can keeping a migraine diary be useful in managing attacks?
What is the least understood migraine symptom?
As a neurologist who experiences migraine, what's in Dr. Karsan's migraine toolkit?
Interview Notes
Treatments Mentioned
Acetaminophen/paracetamol

Aspirin

Naproxen

NSAIDs

Triptans
Please note: The Migraine World Summit's aim is to bring you a variety of perspectives and expertise, independent of bias or judgment. Alternative theories presented in this video have not been medically reviewed. Views expressed in this interview do not necessarily represent the views of the Migraine World Summit. Please always consult your health care professional and do your own research before making changes to your treatment plan.
Nazia Karsan, MRCP, PhD
Postdoctoral Clinical Fellow
King's College London
Dr. Nazia Karsan is a neurologist currently working as a postdoctoral researcher within the Headache Group at King's College London, led by Professor Peter Goadsby. She also facilitates a weekly children's headache clinic at Great Ormond Street Hospital in London with Dr. Prab Prabhakar. In her current role, she sees, diagnoses, and treats primary headache disorders, including migraine and cluster headache, as well as other trigeminal autonomic cephalgias (TACs).
Her research focus is on understanding the neurobiology of primary headache disorders, particularly migraine, using experimental medicine and functional neuroimaging. In addition to pediatric and adolescent headache, she also has interests in characterizing the extended migraine phenotype and understanding the nonpainful manifestations of the disorder.
She was awarded the American Headache Society's 2020 Early Career Award for her paper titled,  "Alterations in Functional Connectivity During Different Phases of the Triggered Migraine Attack." She has also been awarded the 2022 International Headache Society Headache Science Early Career Award.

Watch at your own pace & get additional expert interview footage when you purchase the 2023 Migraine World Summit. Includes:
All expert interviews with seperate audio (MP3) files & transcripts
30 extended, uncut interview editions with 6.5 hours of bonus expert footage
Lifetime access with no annual fee
Access Pass options
Related Talks for:
Day 1 – 2023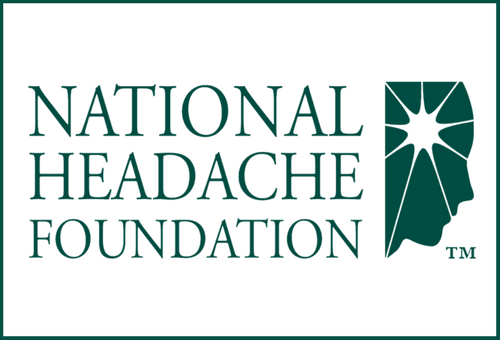 Over the past 50 years, our mission at the National Headache Foundation has been to further awareness of headache and migraine as legitimate neurobiological diseases. Much has changed during this time. With aid from advanced technology and clinical innovation, there are more treatment options than ever before. However, we understand that these diseases are still largely misunderstood and that finding the right treatment options for you requires insight.
View more/less
Lilly unites caring with discovery to create medicines that make life better for people around the world. We've been pioneering life-changing discoveries for nearly 150 years, and today our medicines help more than 47 million people across the globe. To learn more, visit Lilly.com and Lilly.com/newsroom or follow us on Facebook, Instagram, and LinkedIn.
View more/less
Watch videos in silence or read along with the expert interview. Simply turn on CC in video controls in the lower right corner of the video. Note: closed captions are not available on preview videos or extended editions.
View more/less