Why are neurologists especially good at diagnosing and treating migraine and other headache disorders?
---
Description
Neurologists are usually the best at diagnosing and treating migraine and other headache disorders because migraine is a disorder of the brain.
Transcript
Because we are treating the brain, I think that we are the right kind of specialists in order to be able to at least treat those patients that are the worst. I would love - we've been doing this for ages, at least since I've been in the field - to teach other specialists, especially primary care, because migraine is so prevalent that you cannot just stay with ... you cannot just take care of everyone, so you have to kind of spread the knowledge and try and hope that other doctors will try and help patients. Although the one that is giving out knowledge has to be the neurologist. I think that is very important, at least in my view. It's a brain disorder, it's not ... another type of disorder. That's why neurologists have to be there.
This is a short segment of a full video interview. View the full version by upgrading to an Access Pass bundle! Get FREE access to 8 expert interviews from Day 1 and Day 2 when you register today!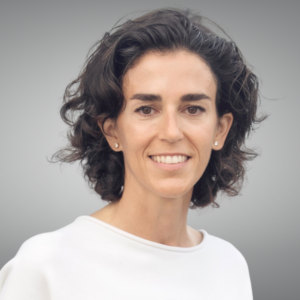 Patricia Pozo-Rosich, MD, PhD
Head of Neurology Section
Vall d'Hebron Hospital and Institute of Research, Spain
As the director of headache and neurological pain research at Vall d'Hebron Institute of Research in Barcelona, Spain, Dr. Pozo-Rosich is one of the leading migraine researchers in Europe. An active leader in the field of international headache medicine, Dr. Pozo-Rosich is passionate about educating patients and clinicians about migraine. Additionally, she is the founder of the Spanish-language website midolordecabeza.org.