Why is migraine patient advocacy important?
---
Description
Those with migraine can help improve their condition by taking ownership and control of their care. They should engage themselves and try to change things through advocacy.
Transcript
"... if they want to change their lifestyle, their [challenges], they have to invest themselves. I mean, you have to either- I think- try and help with research or do patient advocacy. Everyone helps in different ways, but the problem with at least my patients sometimes is that they're actually not doing sometimes anything. I think you have to try and engage yourself to try and change things.
"Sometimes I look at me and I say that I do everything that I can every single day. Now it's also your turn to do things. You know, doctors can do up to a certain point but we cannot change laws, we cannot change policies. For example, in Spain I would love to think that in the future, migraine can be considered, especially chronic migraine, as a chronic disease. And that changes the health care completely because they have a different approach, they can maybe have days off and so on. They treat you in a different way, and I would love for that to happen, and that I cannot change. Patients have to change it or try to change it themselves through advocacy and marching and all of those things."
This is a short segment of a full video interview. View the full version by upgrading to an Access Pass bundle! Get FREE access to 8 expert interviews from Day 1 and Day 2 when you register today!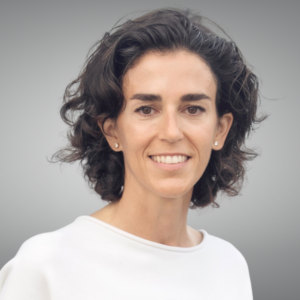 Patricia Pozo-Rosich, MD, PhD
Head of Neurology Section
Vall d'Hebron Hospital and Institute of Research, Spain
As the director of headache and neurological pain research at Vall d'Hebron Institute of Research in Barcelona, Spain, Dr. Pozo-Rosich is one of the leading migraine researchers in Europe. An active leader in the field of international headache medicine, Dr. Pozo-Rosich is passionate about educating patients and clinicians about migraine. Additionally, she is the founder of the Spanish-language website midolordecabeza.org.