Why Sleep Problems Plague Kids & Adults With Migraine
You are currently watching a preview of this interview. Unlock the full version by upgrading to an Access Pass bundle! Get FREE access to 8 expert interviews from Day 1 and Day 2 when you register today!
---
Key Questions
Why is sleep so important?
What happens in our bodies while we sleep?
How do we know if we're getting quality sleep at night?
What are some steps toward good sleep hygiene for people of all ages?
Is it possible to sleep too much?
How can pain interfere with our sleep cycles?
What is the prevalence of sleep problems among those with migraine disease?
Why do some individuals with migraine have frequent attacks in the early morning, and how can those morning headaches be prevented?
Is it OK to take a nap during the day?
What is obstructive sleep apnea, and what are its symptoms and causes?
How many hours of sleep should children and teenagers try to get?
Are sleep disorders more common in children and teenagers with migraine disease?
What are some techniques to avoid insomnia?
What is cognitive behavioral therapy for insomnia (CBT-I)?
Interview Notes
Treatments Mentioned
Cognitive behavioral therapy for insomnia (CBT-I)

Melatonin

Sleep hygiene (e.g., darkness, quiet, cooler temperature)
Please note: The Migraine World Summit's aim is to bring you a variety of perspectives and expertise, independent of bias or judgment. Alternative theories presented in this video have not been medically reviewed. Views expressed in this interview do not necessarily represent the views of the Migraine World Summit. Please always consult your health care professional and do your own research before making changes to your treatment plan.
Judith Owens, MD, MPH
Professor of Neurology
Harvard Medical School
Dr. Judith Owens is a senior faculty member at the Pediatric Sleep Center at Boston Children's Hospital in Massachusetts and a professor of neurology at Harvard Medical School. She is an internationally recognized authority on pediatric sleep and the author of over 175 original research and review articles in peer-reviewed journals, chapters, and books on the topic.
Her research interests focus on the neurobehavioral and health consequences of sleep problems in adolescents, including the role of school start times, sleep health education, and the cultural and psychosocial issues that impact sleep. She was the lead author of the American Academy of Pediatrics 2014 policy statement on healthy school start times and is on the board of directors of the national nonprofit organization Start School Later/Healthy Hours. She is currently president of the International Pediatric Sleep Association.
Dr. Owens received her undergraduate and medical degrees from Brown University and a master's degree in maternal and child health from the University of Minnesota. She completed fellowships in behavioral pediatrics at Minneapolis Children's Medical Center and in child psychiatry at Brown University.

Pre-purchase full access to the entire [YEAR] Summit, including:
All expert interviews with separate audio (MP3) files & transcripts
30 extended, uncut interview editions with 6.5 hours of bonus expert footage
Lifetime access with no annual fee
Related Talks for:
Day 2 – 2023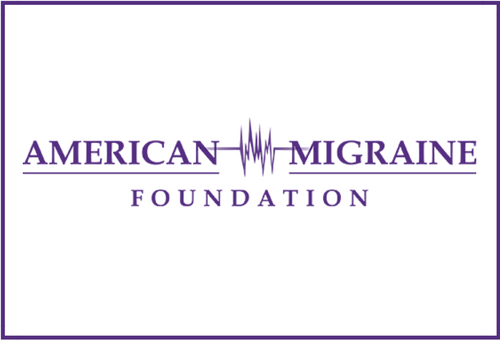 The American Migraine Foundation (AMF) is a non-profit organization dedicated to the advancement of research and awareness surrounding migraine, a disabling condition that impacts more than 37 million men, women and children in the United States. The AMF was founded in 2010 to provide global access to information and resources for individuals with migraine as well as their family and friends.
View more/less
VYEPTI is a treatment for the challenges you—or someone you know—may be facing. Talk to your healthcare provider to see if VYEPTI is right for you.
View more/less