Practical Changes to Reduce Migraine Frequency
You are currently watching a preview of this interview. Unlock the full version by upgrading to an Access Pass bundle! Get FREE access to 8 expert interviews from Day 1 and Day 2 when you register today!
---
Key Questions
What is integrative medicine?
What are some helpful tips for dealing with the guilt people with migraine disease sometimes experience?
What are some lifestyle factors that can help people with migraine disease?
What are some tips for implementing lifestyle changes related to migraine disease?
What are some ways to help alleviate migraine attacks at work?
What are some diet and food-related tips for people with migraine disease?
What are some ways people with migraine can integrate social support into their daily lives?
How can people with migraine improve their sleep?
How important is consistency and routine for the migraine brain?
Interview Notes
Treatments Mentioned  
Magnesium

Melatonin

SEEDS lifestyle factors (sleep, exercise, eat healthy, diary, stress management)
Please note: The Migraine World Summit's aim is to bring you a variety of perspectives and expertise, independent of bias or judgment. Alternative theories presented in this video have not been medically reviewed. Views expressed in this interview do not necessarily represent the views of the Migraine World Summit. Please always consult your health care professional and do your own research before making changes to your treatment plan.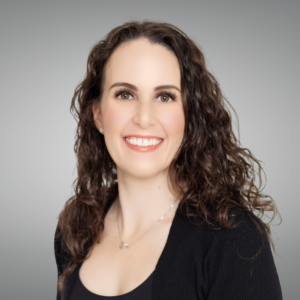 Lauren R. Natbony, MD, FAHS
Founder & Medical Director
Integrative Headache Medicine of New York
Lauren R. Natbony, MD, FAHS, is a board-certified neurologist and fellowship-trained headache specialist and the founder and medical director of Integrative Headache Medicine of New York.  She is also an assistant clinical professor of neurology in the Division of Headache and Facial Pain at Mount Sinai's Icahn School of Medicine.
Dr. Natbony received her undergraduate degree from Stanford University and her medical degree from the University of Miami Leonard M. Miller School of Medicine. Dr. Natbony completed her internship in internal medicine and residency in neurology at the University of Pittsburgh Medical Center, followed by a fellowship in headache medicine at the Icahn School of Medicine at Mount Sinai. She also received advanced training and certification in medical acupuncture at Harvard Medical School. She is board certified in neurology by the American Board of Psychiatry and Neurology, and in headache medicine by the United Council of Neurologic Subspecialties. Dr. Natbony has been named a Fellow of the American Headache Society (FAHS), a reflection of her professional and scholarly achievements in headache medicine.
Dr. Natbony is a frequent speaker at national headache conferences and provides educational lectures to healthcare professionals worldwide to improve migraine and headache care. Her work can be found in multiple textbooks and peer-reviewed journals, including Headache and Current Pain and Headache Reports. Dr. Natbony conceptualized and authored the book Integrative Headache Medicine: An Evidence-Based Guide for Clinicians, which provides illuminating, evidence-based approaches for combining traditional medical therapies with alternative treatments for headache. Dr. Natbony is also a mother, an acupuncture and lifestyle medicine expert, and someone who experiences both migraine and headaches. Her practice focuses on empowering patients with integrative healing tools by creating individualized holistic treatment plans. Dr. Natbony can be found as a featured expert on the Today show, Self magazine, Good Morning America, Time magazine, and other media.

Watch at your own pace & get additional expert interview footage when you purchase the 2023 Migraine World Summit. Includes:
All expert interviews with seperate audio (MP3) files & transcripts
30 extended, uncut interview editions with 6.5 hours of bonus expert footage
Lifetime access with no annual fee
Access Pass options
Related Talks for:
Day 2 – 2023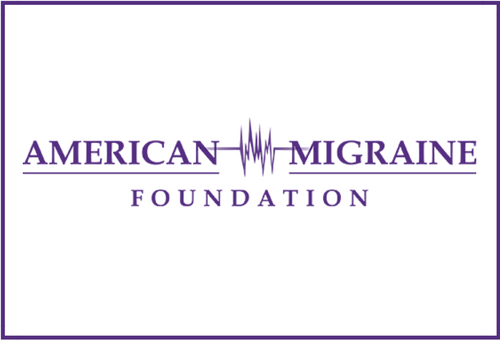 The American Migraine Foundation (AMF) is a non-profit organization dedicated to the advancement of research and awareness surrounding migraine, a disabling condition that impacts more than 37 million men, women and children in the United States. The AMF was founded in 2010 to provide global access to information and resources for individuals with migraine as well as their family and friends.
View more/less
VYEPTI is a treatment for the challenges you—or someone you know—may be facing. Talk to your healthcare provider to see if VYEPTI is right for you.
View more/less