Latest Migraine Treatment Landscape
You are currently watching a preview of this interview. Unlock the full version by upgrading to an Access Pass bundle! Get FREE access to 8 expert interviews from Day 1 and Day 2 when you register today!
---
Key Questions
What are the goals of acute versus preventive treatment of migraine?
When are preventive treatments warranted for the treatment of migraine?
What are some pharmacological and nonpharmacological approaches to preventive migraine care?
What are some lifestyle measures that can be useful for managing migraine?
Which behavioral therapies are useful for migraine?
What are some nutraceuticals that can be useful for migraine prevention?
Could migraine "triggers" actually be symptoms of the premonitory phase?
What are some pharmacological and nonpharmacological approaches to the acute treatment of migraine?
How does an individual know which acute treatment is the right one?
How have CGRP inhibitor medications changed the migraine treatment landscape?
Interview Notes
Treatments Mentioned
Antiemetics 

Atogepant (Qulipta)

Butterbur (Petadolex)

Candesartan (Atacand)

Coenzyme Q10

Cognitive behavioral therapy (CBT)

Combination analgesics

Cyclobenzaprine (Flexeril)

Dihydroergotamine (DHE)

Eptinezumab (Vyepti)

Erenumab (Aimovig)

Fremanezumab (Ajovy)

Galcanezumab (Emgality)

Ketamine

Lifestyle factors (sleep, diet, exercise, stress)

Lisinopril (Zestril)

Magnesium

Mindfulness

Neuromodulation devices

OnabotulinumtoxinA (Botox)

Opioids

Rimegepant (Nurtec)

Topiramate (Topamax)

Tricyclic antidepressants

Triptans

Ubrogepant (Ubrelvy)

Valproate (Depakote)

Venlafaxine (Effexor)

Vitamin B2 (riboflavin)
Please note: The Migraine World Summit's aim is to bring you a variety of perspectives and expertise, independent of bias or judgment. Alternative theories presented in this video have not been medically reviewed. Views expressed in this interview do not necessarily represent the views of the Migraine World Summit. Please always consult your health care professional and do your own research before making changes to your treatment plan.
Deborah Friedman, MD, MPH, FAAN, FAHS
Neurologist, Headache Specialist, Neuro-Ophthalmologist & Adjunct Professor
Thomas Jefferson University
Dr. Deborah Friedman is a neurologist specializing in headache medicine and neuro-ophthalmology in Dallas, Texas. She was the founding director of the Headache and Facial Pain Program and Cerebrospinal Fluid Dynamics Program at the University of Texas Southwestern Medical Center. She is board certified in neurology and headache medicine, and is a Fellow of the American Academy of Neurology, the American Headache Society, the American Neurological Association, and the North American Neuro-Ophthalmology Society (NANOS).
She served on the board of directors for the American Headache Society and the Southern Headache Society, as a past president of NANOS, and on the steering committee for the Idiopathic Intracranial Hypertension Treatment Trial. She has published over 130 articles in peer-reviewed journals and 27 book chapters. Her key interests are intracranial pressure disorders, migraine, and cluster headache.

Pre-purchase full access to the entire [YEAR] Summit, including:
All expert interviews with separate audio (MP3) files & transcripts
30 extended, uncut interview editions with 6.5 hours of bonus expert footage
Lifetime access with no annual fee
Related Talks for:
Day 2 – 2023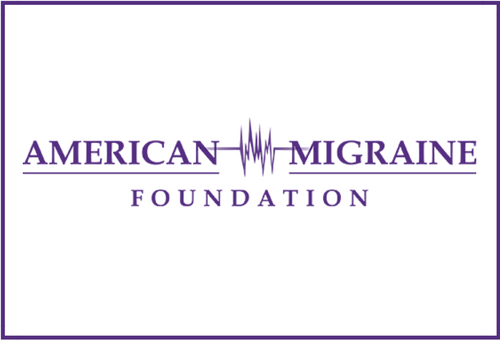 The American Migraine Foundation (AMF) is a non-profit organization dedicated to the advancement of research and awareness surrounding migraine, a disabling condition that impacts more than 37 million men, women and children in the United States. The AMF was founded in 2010 to provide global access to information and resources for individuals with migraine as well as their family and friends.
View more/less
VYEPTI is a treatment for the challenges you—or someone you know—may be facing. Talk to your healthcare provider to see if VYEPTI is right for you.
View more/less