When Symptoms Change: Warning Signs to Watch For
---
Key Questions
What are 9 dangerous conditions that cause headache?
When should someone go to ER?
Who are more at risk of a potentially dangerous secondary headache?
How common are serious or potentially fatal headaches?
What is the difference between primary and secondary headaches?
What does SSNOOPP mean and why is it important?
What are the causes of thunderclap headache?
What is a Chiari malformation and how does it relate to headache?
Does correcting a Chiari malformation improve headache?
Interview Notes
Find more about William Young, MD and his work here:
William B. Young, MD
Neurologist
Jefferson Headache Center
As Director of Inpatient Program at Jefferson Headache Center in Philadelphia, Dr. William Young is one of the leading migraine clinicians and researchers in the world. The Jefferson Headache Center is one of the few academic headache centers in the country, specializing in the treatment of patients with all types of headache pain. Dr. Young is board certified in neurology, psychiatry and headache medicine, and teaches neurologists on migraine as well as publishing research.
One of Dr. Young's greatest passions is headache advocacy, fighting on Capitol Hill for more research funding and speaking out on National Public Radio, The Doctors, and other national media to reduce the stigma associated with migraine. In addition to his roles in the American Headache Society, American Academy of Neurology and International Headache Society, he's the president of the Alliance for Headache Disorders Advocacy. Dr. William Young has also co-authored three books designed for people with migraine: Navigating Life with Migraine and Other Headaches, Migraine and Other Headaches, and Jefferson Headache Manual.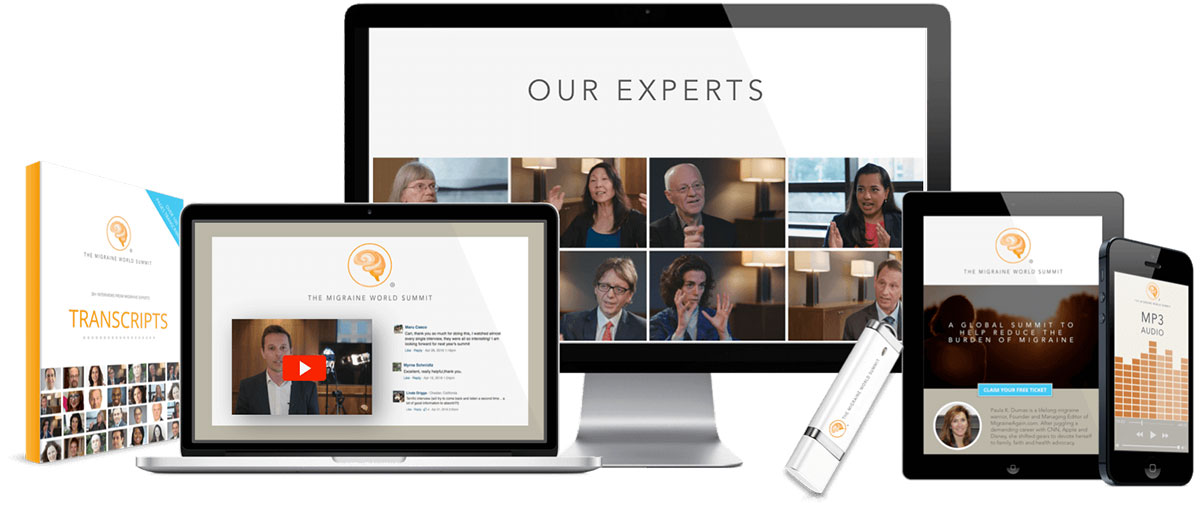 Unlock full access to the entire 2018 Summit, including:
30+ Expert interviews with audio clips and transcripts
Unlimited streaming and downloads
Lifetime access with no annual fee
Access Pass options
Related Talks for:
Day 5 (2018) – Symptoms