Vertigo, Sinus, Allergy and Other Facial Symptoms
You are currently watching a preview of this interview. Unlock the full version by upgrading to an Access Pass bundle! Get FREE access to 8 expert interviews from Day 1 and Day 2 when you register today!
---
Key Questions
Why are ENT doctors seeing migraine patients? Can they help?
What is the trigeminal nerve?
Where is migraine thought to originate in the body?
Why are many doctors often fooled by migraine?
What is the vestibular system and how can migraine affect it?
What symptoms of migraine are often confused as other conditions?
How might colic and migraine be related?
How many people with dizziness may actually have migraine?
How closely related are sinus pressure and migraine?
What proportion of people with sinusitis actually have migraine?
How could allergies be playing a role in triggering migraine attacks?
How can migraine cause a runny nose?
What is the mechanism of action?
What Meniere-type symptoms are actually migraine?
What diagnostic tools are available to differentiate migraine and its symptoms from entirely separate conditions?
What are some questions caretakers can ask to help prevent a misdiagnosis?
When are endoscopy or CT scans helpful in diagnoses?
What does the medical acronym M.A.R.S. refer to?
When is an antibiotic an appropriate treatment for sinus-related issues?
What could a history of childhood colic, of car sickness, fibromyalgia, or irritable bowel syndrome indicate?
What is the Association of Migraine Disorders? How does it serve those with migraine?
What is the 'Shades For Migraine' campaign?  When it is?
Interview Notes
Find more about Frederick Godley, MD and his work here:
Frederick Godley, MD
Otolaryngologist & President
Association of Migraine Disorders
Dr. Frederick Godley is an ENT-otolaryngologist and is the co-founder and current president of the Association of Migraine Disorders, a not-for-profit organisation. Dr. Godley graduated from the Boston University School of Medicine in 1983 and completed his general surgical residency at the University of Massachusetts Medical Center. His specialty training was at the Yale–New Haven Hospital. In keeping with the spirit of both giving to and learning from others, Dr. Godley has taught young surgeons at the Johns Hopkins Hospital, the Massachusetts Eye & Ear Infirmary, and currently the Rhode Island Hospital. He works in Providence, Rhode Island, specializing in Otolaryngology and Pediatric Otolaryngology.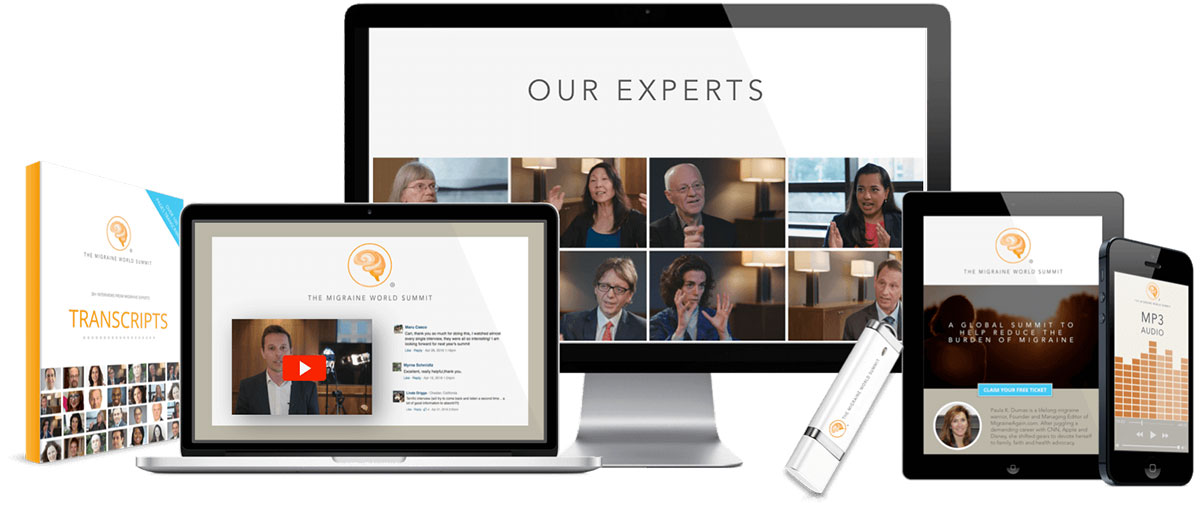 Get your own copy of the entire Summit
30+ Expert interviews with audio clips and transcripts
Unlimited streaming and downloads
Lifetime access with no annual fee
Access Pass options
Related Talks for:
Day 5 (2018) – Symptoms