Racial Inequities In Migraine Treatment
You are currently watching a preview of this interview. Unlock the full version by upgrading to an Access Pass bundle! Get FREE access to 8 expert interviews from Day 1 and Day 2 when you register today!
---
Key Questions
What is different about the experience that people of color have in seeking health care?

What are some historical or systemic factors that play into people of color receiving suboptimal health care? 

Along with race, what other factors might play into a patient receiving less than adequate health care?

What are the cultural factors that affect how we talk about pain and whether we seek professional help?

How much does the ethnicity of physicians matter in the care received by people of color?

Is migraine equally prevalent in all races?

Why are people of color often underrepresented in clinical trials?

How can we improve migraine care for people of color?

What role do health care practitioners have in combating racial inequities?
Interview Notes
Sheila L. Thorne
President & CEO
Multicultural Healthcare Marketing Group
Sheila Thorne is a cross-cultural education specialist with specific expertise in diverse global cultures. For more than two decades, she has worked with health care professionals throughout North America, Latin America, and Western Europe. She advises the top 50 pharmaceutical, biotech, and medical-device companies, and 20 U.S. hospital systems in the clinical research and marketing of prescription medicines and consumer health products to people of color. She is also an associate clinical professor at Stony Brook University School of Social Welfare; adjunct professor in the physician assistant program at Quinnipiac University School of Medicine; an annual guest lecturer on ethnic media relations at the New York University Department of Media, Culture, and Communication; and lecturer on cultural competency in health care at Rutgers Robert Wood Johnson Medical School.

Watch at your own pace & get additional expert interview footage when you purchase the 2023 Migraine World Summit. Includes:
All expert interviews with seperate audio (MP3) files & transcripts
30 extended, uncut interview editions with 6.5 hours of bonus expert footage
Lifetime access with no annual fee
Access Pass options
Related Talks for:
Day 2 (2021)
The American Migraine Foundation (AMF) is a non-profit organization dedicated to the advancement of research and awareness surrounding migraine, a disabling condition that impacts more than 37 million men, women and children in the United States. The AMF was founded in 2010 to provide global access to information and resources for individuals with migraine as well as their family and friends.
View more/less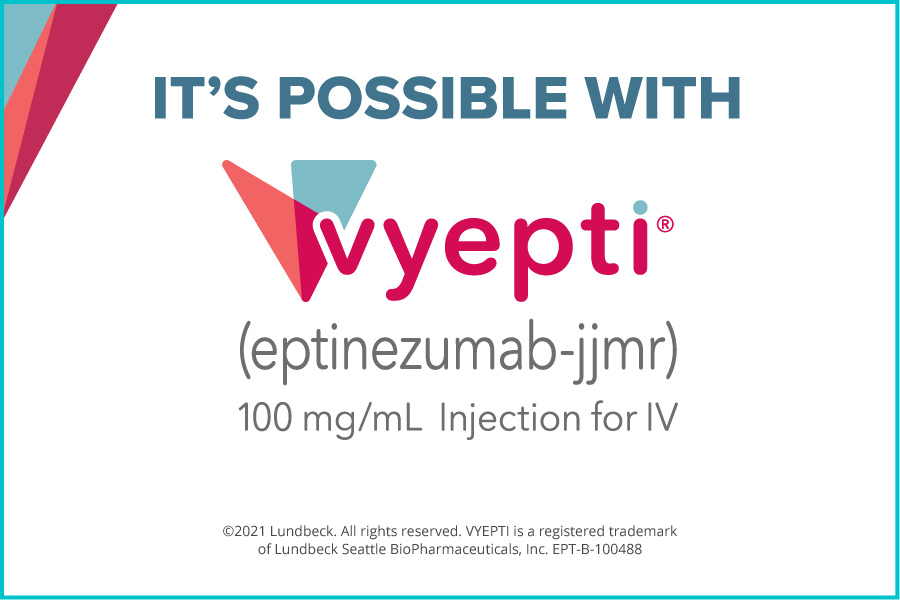 VYEPTI is a treatment for the challenges you—or someone you know—may face with this condition. Talk to your healthcare provider to see if VYEPTI is right for you.
View more/less
A leading international migraine patient advocate and blogger, Carl's battle with chronic migraine inspired him to found the Migraine World Summit which he co-hosts and produces.
View more/less