Discovering New Treatments Worth Trying
You are currently watching a preview of this interview. Unlock the full version by upgrading to an Access Pass bundle! Get FREE access to 8 expert interviews from Day 1 and Day 2 when you register today!
---
Key Questions
What makes this year so significant in the development of new migraine treatments?
How are the new treatment options different from older medicines?
What have we learned about the efficacy and safety of CGRP therapies since they were introduced?
How is the new IV-delivered form of CGRP, eptinezumab, different from the injectable forms, other than its delivery method?
If one CGRP treatment fails you, should you try another, or give up on the entire class?
Is there a letdown period with CGRP, similar to Botox treatment? How can it be treated?
What should we know about the new FDA warning for erenumab (Aimovig) and elevated hypertension?
What are gepants and how are they different from triptans?
Are gepants safer than triptans for people with cardiovascular conditions?
Can gepants cause medication adaptation headache?
How is lasmiditan different from triptans and gepants?
What are the side effects of lasmiditan?
What sorts of combination therapies can be tried for people not finding relief with one of these new treatments?
How do neuromodulation and neurostimulation devices work?
What are some examples of neuromodulation and neurostimulation devices?
Are there new device options on the horizon?
What is ear insufflation and how might it help treat migraine?
Are any of the new treatment options safe for pediatric patients?
Have the new treatment options improved patient results?
Interview Notes
David Dodick, MD
Professor (Emeritus)
Mayo Clinic, Arizona
David Dodick, M.D., FAAN, is a professor of neurology at the Mayo Clinic College of Medicine and Science in Scottsdale, Arizona. He is the director of the headache program and the sports neurology and concussion program at Mayo Clinic in Arizona. He is an adjunct professor in the department of neurosciences, Norwegian University of Science and Technology. Dr. Dodick is board certified by the Royal College of Physicians and Surgeons of Canada and the American Board of Psychiatry and Neurology (ABPN). He also holds United Council for Neurologic Subspecialties certification in headache medicine and ABPN certification in vascular neurology.
Dr. Dodick has authored more than 380 peer-reviewed publications and authored/edited 10 books. He is the chair of the American Migraine Foundation, chair of the American Academy of Neurology (AAN) Annual Program Concussion Committee, co-director of the American Registry of Migraine Research, chair of the International Registry for Migraine Research, chair of the International Headache Society Global Patient Advocacy Coalition, co-director of the Annual AAN Sports Concussion Conference, president-elect of the International Concussion Society, immediate past-president of the International Headache Society, former editor-in-chief of Cephalalgia, and past-president of the American Headache Society.

Watch at your own pace & get additional expert interview footage when you purchase the 2023 Migraine World Summit. Includes:
All expert interviews with seperate audio (MP3) files & transcripts
30 extended, uncut interview editions with 6.5 hours of bonus expert footage
Lifetime access with no annual fee
Access Pass options
Related Talks for:
Day 2 (2021)
The American Migraine Foundation (AMF) is a non-profit organization dedicated to the advancement of research and awareness surrounding migraine, a disabling condition that impacts more than 37 million men, women and children in the United States. The AMF was founded in 2010 to provide global access to information and resources for individuals with migraine as well as their family and friends.
View more/less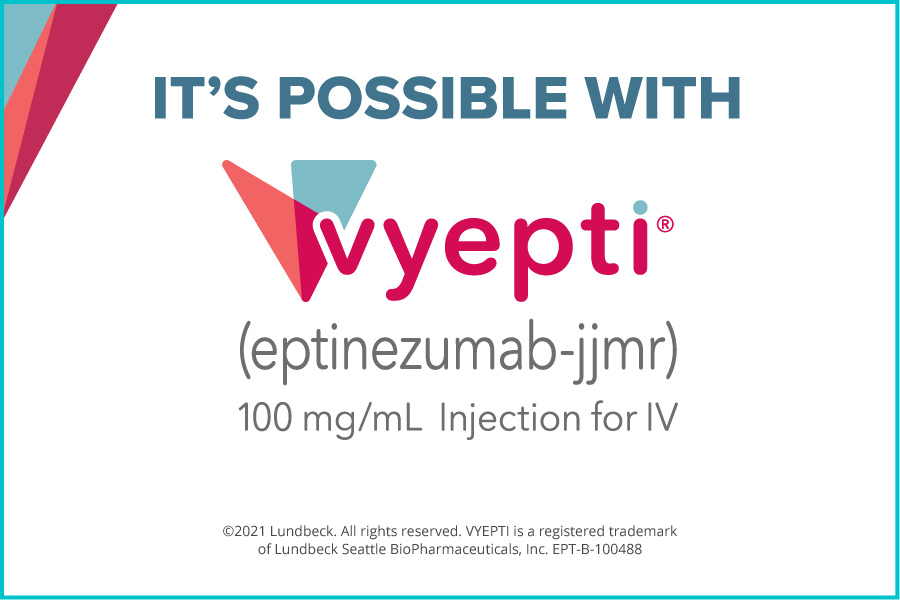 VYEPTI is a treatment for the challenges you—or someone you know—may face with this condition. Talk to your healthcare provider to see if VYEPTI is right for you.
View more/less
A leading international migraine patient advocate and blogger, Carl's battle with chronic migraine inspired him to found the Migraine World Summit which he co-hosts and produces.
View more/less