Persistent Chronic Migraine Symptoms Between Attacks
You are currently watching a preview of this interview. Unlock the full version by upgrading to an Access Pass bundle! Get FREE access to 8 expert interviews from Day 1 and Day 2 when you register today!
---
Key Questions
What happens in the brain when migraine becomes chronic?
Does having chronic migraine for a longer period of time make it harder to reverse to episodic migraine?
Can symptoms linger in between attacks with chronic migraine?
When counting headache days, should we include days with nonheadache symptoms like light sensitivity or nausea?
Where do you start when you have migraine symptoms that are 24/7?
How do you find the balance between taking medication early to treat an attack, but avoiding medication overuse headache?
What role is there for preventive medication versus lifestyle and behavioral factors in chronic migraine?
Can one person have multiple types of headache disorders?
What other disorders have symptoms that resemble those of chronic migraine?
What are some symptoms that might differentiate other disorders from migraine?
Interview Notes
Find more about Christine Lay, MD, FAHS and her work here:
Treatments Mentioned
Antidepressants
Blood pressure medication
Exercise
Meditation
Mindfulness
Monoclonal antibodies
Nutraceuticals
OnabotulinumtoxinA
Stress management
Triptans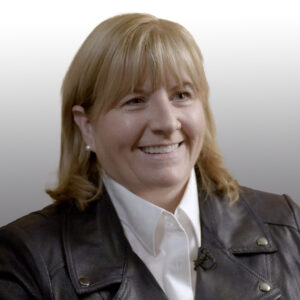 Christine Lay, MD, FAHS
Professor of Neurology, Deborah Ivy Christiani Brill Chair
University of Toronto, Canada
Dr. Christine Lay is a professor of neurology and the founding director of the headache program at the University of Toronto, where she holds the Deborah Ivy Christiani Brill chair for neurology research. She completed her residency at Mayo Clinic and her headache fellowship at Albert Einstein College of Medicine in New York. In addition to directing and growing the headache program at the University of Toronto and heading a very busy patient practice, she is actively involved in research and teaching: She directs the Canadian Headache Society Fellowship in Toronto. She is actively engaged in advocacy and education, serving as the vice-chair of the American Migraine Foundation, and is a board member of the American Headache Society, co-chairing the AHS Scottsdale Symposium.

Watch at your own pace & get additional expert interview footage when you purchase the 2023 Migraine World Summit. Includes:
All expert interviews with seperate audio (MP3) files & transcripts
30 extended, uncut interview editions with 6.5 hours of bonus expert footage
Lifetime access with no annual fee
Access Pass options
Related Talks for:
Day 2 (2022)
The American Migraine Foundation (AMF) is a non-profit organization dedicated to the advancement of research and awareness surrounding migraine, a disabling condition that impacts more than 37 million men, women and children in the United States. The AMF was founded in 2010 to provide global access to information and resources for individuals with migraine as well as their family and friends.
View more/less
Video Chapters are available for every 30-minute interview during the 2022 Migraine World Summit. Use the chapters to easily navigate to relevant segments to find answers faster. Click on the bullet icon next to the video settings to enable chapters.
View more/less