Fighting Stigma: "Coming Out" as a Person with Migraine
You are currently watching a preview of this interview. Unlock the full version by upgrading to an Access Pass bundle! Get FREE access to 8 expert interviews from Day 1 and Day 2 when you register today!
---
Key Questions
How significant is the disability caused by migraine and headache-related disorders or disease?
How are diseases compared to each other in terms of the burden they cause and the amount of research funding they receive?
What is a "DALY?" What does it have to do with migraine?
How much funding does migraine receive each year?
How much funding should migraine receive if it was proportionate to its impact on the population and to other diseases?
What percent of employers consider migraine a valid reason to take sick leave from work?
What implications does this have for our behavior as an employee?
What influence does the media have on stigma?
What advocacy efforts are needed to advance research and create new therapies for migraine?
What is Headache on the Hill?
What kinds of stigma confront people with migraine in terms of attitudes, access to treatment, research funding, employability, and eligibility for disability compensation?
Why is now the time to destigmatize migraine?
What can we do ourselves?
Interview Notes
Find more about Robert Shapiro, MD, PhD and his work here:
Robert Shapiro, MD
Professor of Neurology
University of Vermont
Dr. Robert Shapiro is a professor in the Department of Neurological Sciences at the University of Vermont College of Medicine and the founding president and board member of the Alliance for Headache Disorders Advocacy. He is a member of the board of directors for the American Headache Society, a member of the Medical Advisory Board for Clusterbusters, and a member of the Viste Award Committee for the American Academy of Neurology. Dr. Shapiro holds an MA (philosophy/psychology) from Oxford University, a PhD (Anatomy) from University of Pennsylvania, and an MD from Columbia University, and completed his neurology residency training at Johns Hopkins Hospital.
His national advocacy efforts have been recognized by the American Academy of Neurology with the 2007 AAN Palatucci Advocate of the Year Award and the 2013 AAN Viste Patient Advocate of the Year Award. He is the past president of the Headache Cooperative of New England and winner of the 2013 HCNE Lifetime Achievement ('Megrim') Award. He currently serves on the board of directors of the American Headache Society and his publications have appeared in Nature, Science, Headache, Science Translational Medicine, and the Proceedings of the National Academy of Sciences.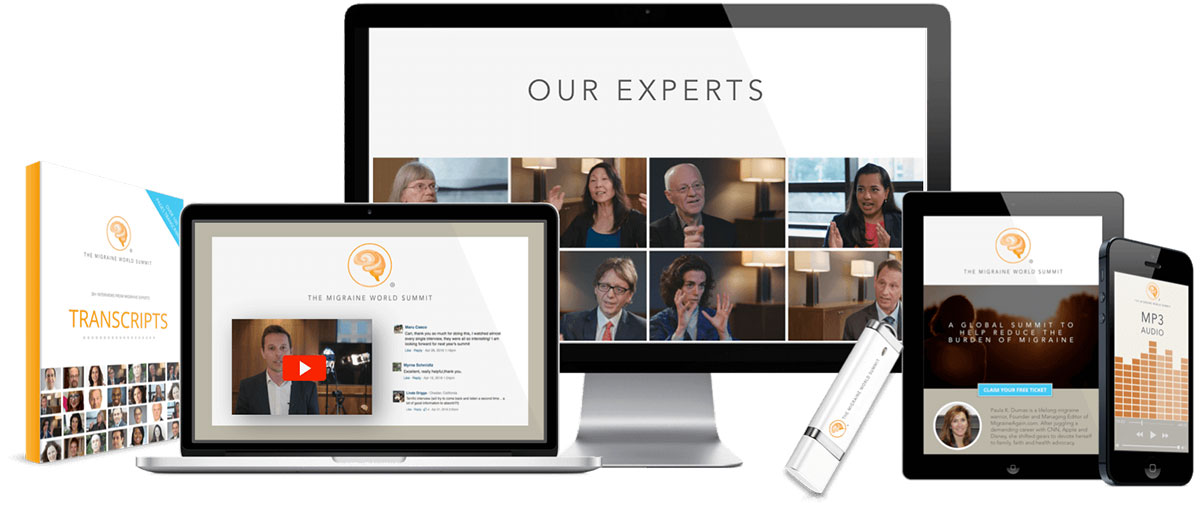 Get your own copy of the entire Summit
30+ Expert interviews with audio clips and transcripts
Unlimited streaming and downloads
Lifetime access with no annual fee
Access Pass options
Related Talks for:
Day 8 (2018) – Living