Does migraine make me a bad mother/father/wife/husband?
---
Description
Migraine can make it hard to feel like you are carrying out your role(s) in the family well. Are you alone in feeling like you could be a better mother/father/wife/husband without migraine?
Transcript
"One thing I think that's so nice to hear: If you are at home living with migraine, it's as though you feel like you're the only one. You feel like you're the only one who's not taking care of their kids. Maybe you feel like a bad mom, you feel like you're the only one who's not giving time to their spouse. Maybe you feel like a bad wife or a bad husband. What I'm saying is that 4,000 other people said the same thing and literally, we know that millions of people around the world would say the same thing.
"That it is hard to live your life with this chronic painful disease.
"Spouses were not as distressed as the person with migraines. Spouses did not feel as angry towards the person with migraine as the person with migraine felt guilty. So the person with migraine has a lot of guilt about their responsibilities as a family member, but we did not hear that same high level of frustration. We heard a lot of compassion …"
This is a short segment of a full video interview. View the full version by upgrading to an Access Pass bundle! Get FREE access to 8 expert interviews from Day 1 and Day 2 when you register today!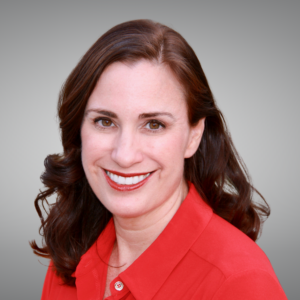 Dawn C. Buse, PhD
Psychologist & Clinical Professor
Albert Einstein College of Medicine
Dawn C. Buse, PhD, is a clinical professor of neurology at Albert Einstein College of Medicine, a member of the board of directors of the American Headache Society, and a licensed psychologist. She has authored more than 200 scientific publications and has won eight U.S. and international research awards and four professional awards for her work in the field of migraine.
She is a co-investigator on numerous U.S. and international studies, including the American Migraine Prevalence and Prevention (AMPP) study, the Chronic Migraine Epidemiology and Outcomes (CaMEO) study, the Migraine Signature Study (MSS), the International Burden of Migraine Study (IBMS), the Migraine in America Symptoms and Treatment (MAST) study, the Observational Survey of the Epidemiology, Treatment and Care of Migraine (OVERCOME) study, and the FDA-sponsored Migraine Clinical Outcome Assessment System (MiCOAS) grant, which is gathering patient input for the development of migraine clinical trial endpoints. She is an advocate for the well-being of patients and healthcare professionals.