The Latest Developments in Migraine Research
You are currently watching a preview of this interview. Unlock the full version by upgrading to an Access Pass bundle! Get FREE access to 8 expert interviews from Day 1 and Day 2 when you register today!
---
Key Questions
What entities are behind the majority of research funding for migraine?
What is behind the explosion of targeted migraine medications and devices in recent years?
Why is it important for more research to be done on combining migraine medications?
What research is being conducted on the combination of Botox with the new gepants, or the combination of gepants with CGRP monoclonal antibodies?
What is the latest research on medications like rimegepant (Nurtec), the first of the modern medications to be approved for both acute and preventive use?
What is the advantage of Nurtec used preventively over some of the older preventives, like beta blockers or topiramate?
What are some older medications that have come out in new formulations or delivery systems?
Why is the upper nasal cavity of such interest recently in new migraine medication-delivery systems?
What does new research tell us about omega-3 and omega-6 fatty acids and migraine?
Has there been enough evidence to support a ketogenic diet for migraine?
What does the research say about behavioral therapies for migraine management?
What are some of the gaps in migraine research?
How will these gaps be addressed in future migraine research?
What are some of the newer targets in the migraine research pipeline?
Interview Notes
Find more about Richard Lipton, MD and his work here:
Treatments Mentioned
Atogepant
Beta blockers (propranolol)
Botox
Celecoxib
CBT
CGRP monoclonal antibodies
Combination therapies
DHE
Ditans
Divalproex sodium
Eptinezumab (Vyepti)
Gepants
Neuromodulation devices
NSAIDs
Onzetra-Xsail
Rimegepant (Nurtec)
SPG blocks
Sumatriptan (subcutaneous and nasal)
Trudhesa
Zavegepant
Zolmitriptan
Please note: The Migraine World Summit's aim is to bring you a variety of perspectives and expertise, independent of bias or judgment. Alternative theories presented in this video have not been medically reviewed. Views expressed in this interview do not necessarily represent the views of the Migraine World Summit. Please always consult your health care professional and do your own research before making changes to your treatment plan.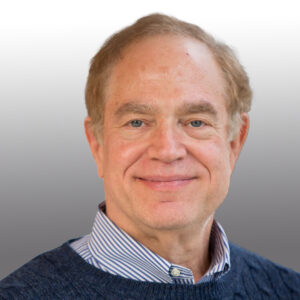 Richard B. Lipton, MD
Professor of Neurology & Director of the Montefiore Headache Center, and Director of the Division of Cognitive Aging and Dementia
Albert Einstein College of Medicine
A noted authority on headache and migraine, Dr. Richard B. Lipton is director of the Montefiore Headache Center and the Edwin S. Lowe chair of neurology at Albert Einstein University in New York. Dr. Lipton is recognized internationally for his leadership in diagnosing, classifying, epidemiology, and treating headache disorders. A prolific researcher and writer, Dr. Lipton has published 11 books and more than 900 original articles and reviews. He is a recipient of the Medical Book Award from the British Medical Association for his textbook, Headache in Clinical Practice. Dr. Lipton is a former president of the American Headache Society (AHS). He is also an associate editor of Cephalalgia: An International Journal of Headache (the journal of the International Headache Society), and sits on the editorial boards of several journals, including Neurology. He is a five-time recipient of the Harold G. Wolff Lecture Award for excellence in research from the American Headache Society. Dr. Lipton is also a professor of psychiatry and behavioral sciences, and of epidemiology and population health at the Albert Einstein College of Medicine.

Pre-purchase full access to the entire [YEAR] Summit, including:
All expert interviews with separate audio (MP3) files & transcripts
30 extended, uncut interview editions with 6.5 hours of bonus expert footage
Lifetime access with no annual fee
Related Talks for:
Day 8 (2022)
We support research for better treatments and a cure while advocating to improve the lives of those struggling with cluster headaches.
View more/less
The VIP Treatment Directory lists over 300 options including treatments, therapies, devices, procedures, strategies and approaches to treat or prevent migraine. Only available with the VIP Access Pass. Learn more at the order page.
View more/less