Light Sensitivity and Therapy for Migraine
You are currently watching a preview of this interview. Unlock the full version by upgrading to an Access Pass bundle! Get FREE access to 8 expert interviews from Day 1 and Day 2 when you register today!
---
Key Questions
Is migraine the only headache disorder that has light sensitivity as a symptom?
Is light sensitivity a premonitory symptom or is it a trigger of migraine?
Is light sensitivity a chronic condition?
Is light sensitivity something that can develop from another condition, such as concussion?
What causes light sensitivity?
Should people with light sensitivity completely avoid the light, or is it better to learn to adapt to it?
What protections are there for people with light sensitivity?
Should people with light sensitivity keep their home environments dark at all times?
How can you tell the difference between photophobia as a trigger and as a premonitory symptom?
Are tinted lenses helpful?
When should someone with photophobia see a specialist?
What kind of specialist should they see?
Are the CGRP medications helpful to those with light sensitivity?
Is our modern world of excessive screen time and "Zoom fatigue" causing more photophobia?
How can someone tell that their photophobia might be chronic
Interview Notes
Deborah Friedman, MD, MPH, FAAN
Professor of Neurology & Ophthalmology
UT Southwestern
Deborah I. Friedman, M.D., M.P.H., is a professor in the department of neurology and the department of ophthalmology at the UT Southwestern Medical Center. A neuro-ophthalmologist, Dr. Friedman is chief of the division of headache medicine, and the founding director of UT Southwestern's Headache and Facial Pain Program.  Dr. Friedman is board certified in neurology, with subspecialty certification in headache medicine by the United Council for Neurologic Subspecialties.  Dr. Friedman is a fellow of the American Academy of Neurology, the American Headache Society, and the North American Neuro-Ophthalmology Society.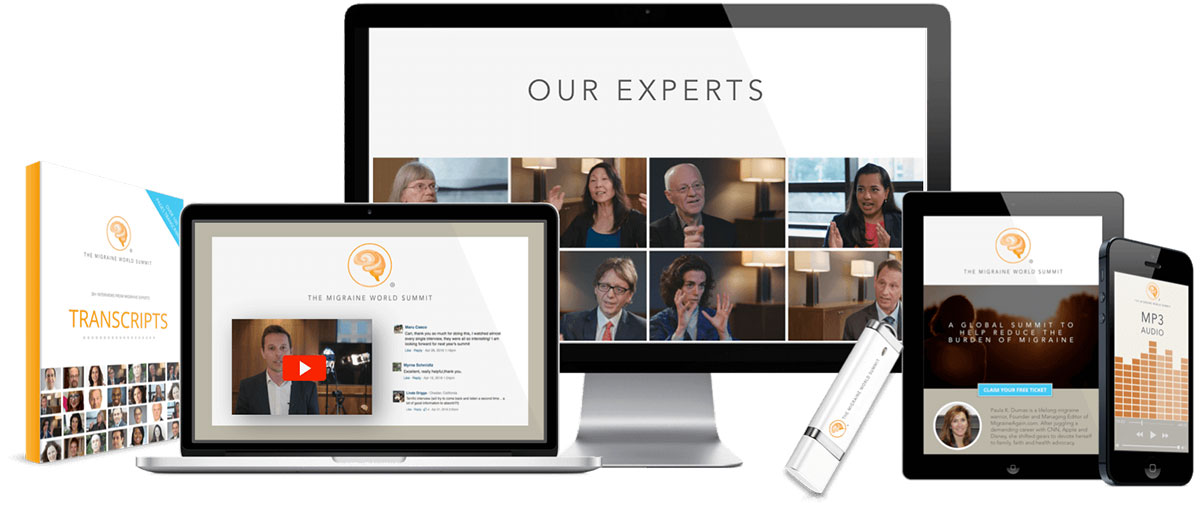 Get your own copy of the entire Summit
30+ Expert interviews with audio clips and transcripts
Unlimited streaming and downloads
Lifetime access with no annual fee
Access Pass options
Related Talks for:
Day 3 (2021)
Over the past 50 years, our mission at the National Headache Foundation has been to further awareness of headache and migraine as legitimate neurobiological diseases. Much has changed during this time. With aid from advanced technology and clinical innovation, there are more treatment options than ever before. However, we understand that these diseases are still largely misunderstood and that finding the right treatment options for you requires insight.
View more/less
Impel NeuroPharma, Inc. is a late-stage biopharmaceutical company focused on developing transformative therapies that unlock the full potential of therapeutic molecules for people living with CNS disorders with high unmet medical needs. Impel NeuroPharma is the first company to investigate targeting the upper nasal space with optimized therapeutic molecules and formulations for treating CNS diseases.
View more/less
The Summit Co-Host and Producer, Paula is an alumni speaker who is a former business executive with chronic migraine, now thriving as a leading health advocate and editor.
View more/less