Juggling Multiple Conditions With Migraine
You are currently watching a preview of this interview. Unlock the full version by upgrading to an Access Pass bundle! Get FREE access to 8 expert interviews from Day 1 and Day 2 when you register today!
---
Key Questions
Why is it important to notify the doctor who's treating your migraine of all of your other health problems?
How common are comorbid conditions in people with migraine?
What are the most common comorbid conditions in people with migraine?
Are there some conditions that have a relatively low incidence of occurrence but a high correlation with migraine?
Is endometriosis more common in women with migraine than in women without migraine?
How do researchers determine whether migraine is causing a symptom, such as insomnia, or if it is triggering migraine attacks?
How does a physician determine if a patient's comorbidities are correlated with migraine or caused by migraine?
Is migraine sometimes related to a history of trauma or PTSD?
Is there a link between migraine and concussion?
Is Raynaud's syndrome a comorbid condition, or are cold hands and feet just a symptom of migraine?
Is depression a cause or an effect of migraine?
Can migraine medication cause depression?
Is there a causal link between migraine and anxiety?
How do you determine if GI problems are a symptom of migraine or a side effect of medication?
How common is constipation as a side effect with the CGRP medications?
Does chronic pain increase migraine comorbidities?
What is the link between migraine and stroke/cardiovascular issues?
Are there any treatment synergies for migraine and its comorbidities?
Are there any treatments that are contraindicated for people with certain comorbidities?
What acute migraine medications are recommended for people with heart issues?
Interview Notes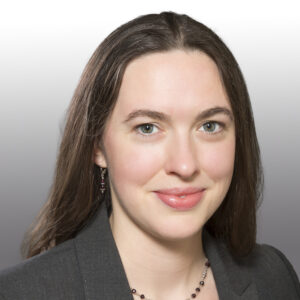 Rebecca C. Burch, MD, FAHS
Assistant Professor of Neurology
Harvard Medical School, Brigham and Women's Hospital
Dr. Burch is a board-certified neurologist and headache medicine specialist at the John R. Graham Headache Center at Brigham and Women's Faulkner Hospital and director of the BWH/MGH/Harvard Headache Fellowship. She provides headache-medicine care, including management of headache during and after pregnancy, at the Fish Center for Women's Health at Brigham and Women's Hospital in Chestnut Hill, Massachusetts. Having a family history of headache, she was drawn to headache medicine by its psychosocial component and the opportunity it presents to develop longitudinal relationships with patients.
A member of the American Headache Society, she serves on the board of directors and belongs to the following special interest sections of the AHS: Migraine and Vascular Disease; Women's Issues; and Refractory, Inpatient & Emergency Care. Her areas of research include headache epidemiology, women's health, and medical education. Dr. Burch is also an associate editor of the journal Neurology, where she oversees headache and general neurology submissions.

Watch at your own pace & get additional expert interview footage when you purchase the 2023 Migraine World Summit. Includes:
All expert interviews with seperate audio (MP3) files & transcripts
30 extended, uncut interview editions with 6.5 hours of bonus expert footage
Lifetime access with no annual fee
Access Pass options
Related Talks for:
Day 7 (2021)
The Association of Migraine Disorders (AMD) is devoted to expanding the understanding of migraine disease and its true scope. Migraine is a full body condition with a broad spectrum of symptoms, AMD is focused on including many medical specialties in the management of this disease.
View more/less
Kellie is a concussion and migraine patient advocate who returns as a Summit interviewer in addition to her roles coordinating social media and online courses.
View more/less