Inflammation Control as Migraine Control
You are currently watching a preview of this interview. Unlock the full version by upgrading to an Access Pass bundle! Get FREE access to 8 expert interviews from Day 1 and Day 2 when you register today!
---
Key Questions
What is inflammation?
Does inflammation serve a purpose?
Is inflammation as important as it's made out to be in health communities?
Is there a way to measure inflammation in the body?
Are there known inflammatory markers in people with migraine?
Does inflammation lead to migraine, or does migraine lead to inflammation?
Does uncontrolled chronic migraine cause chronic inflammation, leading to other pain conditions?
What does the gut have to do with inflammation?
Are anti-inflammatory medications the best antidote to inflammation?
What are some other ways to fight inflammation?
Can diet influence inflammation?
What do omega-3s and omega-6s have to do with inflammation and migraine?
Are there any supplements that can help inflammation?
What is the relationship between inflammation and some conditions that are comorbid with migraine, such as depression, anxiety, and sleep disorders?
Is exercise beneficial or harmful for inflammation?
Interview Notes
Find out more about Gretchen Tietjen, MD and her work here:
Treatments Mentioned
Acetaminophen
CGRP antagonists
DHE, intranasally
Diet high in omega-3's, low in omega-6's
Ditans
Exercise
Gepants
Meditation
Neuromodulatory devices
NSAIDs
Sleep
Steroids
Tai chi
Triptans
Yoga
Please note: The Migraine World Summit's aim is to bring you a variety of perspectives and expertise, independent of bias or judgment. Alternative theories presented in this video have not been medically reviewed. Views expressed in this interview do not necessarily represent the views of the Migraine World Summit. Please always consult your health care professional and do your own research before making changes to your treatment plan.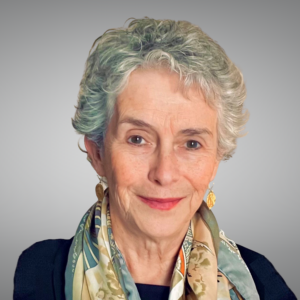 Gretchen E. Tietjen, MD
Professor Emerita of Neurology
University of Toledo
Dr. Gretchen E. Tietjen is a graduate of the University of Michigan Medical School and its neurology residency program. She is a Distinguished University Professor Emerita of neurology at the University of Toledo, where she founded the Department of Neurology in 2000 and led as chair until 2020.
Specializing in headache medicine and vascular neurology, she also directed the Stroke Center for 15 years and the Headache Treatment and Research Center for over two decades. Her research focuses on the relationship between migraine and stroke, including the investigation of the vascular biology in migraine, the association of childhood maltreatment and migraine, and the effects of early life stress on vascular and brain biology in a rodent model.
Dr. Tietjen has published over 160 peer-reviewed papers, book chapters, reviews, and editorials. Her research has garnered national awards, including the Stroke Innovation Award from the journal Stroke and the Association of Migraine Disorders Innovation Award, as well as the American Headache Society's Seymour Solomon Lecture Award, the Harold G. Wolff Lecture Award, the John R. Graham Lecture Award, the Women's Health Research Lecture Award, and the 2022 Lifetime Achievement Award from the AHS.

Watch at your own pace & get additional expert interview footage when you purchase the 2023 Migraine World Summit. Includes:
All expert interviews with seperate audio (MP3) files & transcripts
30 extended, uncut interview editions with 6.5 hours of bonus expert footage
Lifetime access with no annual fee
Access Pass options
Related Talks for:
Day 3 (2022)
The Coalition For Headache And Migraine Patients (CHAMP) is an organization that provides support to people with headache, migraine and cluster diseases who are often stigmatized and under-served.
View more/less
Nurtec ODT (rimegepant) is a calcitonin gene-related peptide receptor antagonist indicated for the acute treatment of migraine with or without aura in adults and the preventive treatment of episodic migraine in adults. Prescription only. Don't take if allergic to Nurtec ODT. The most common side effects were nausea, stomach pain/indigestion. See Important Safety Information and Prescribing Information at nurtec.com.
View more/less
Adjust video play speed to go faster or slower. Calibrate video speed if you are feeling good or tired and foggy. You can also adjust the video resolution if your internet connection is busy.
View more/less