Is migraine a real thing?
---
Description
Is migraine all "in my head" or is it something with a real, biological basis? Where does migraine come from and why does it happen? How do you handle migraine?
Transcript
"This is not all in your head. Migraine is a very real biologic disease. It has a genetic predisposition. So we know that it runs in families. We know that you're born with a predisposition to experience migraine, But the part where we might be able to have some control is the frequency and duration of attacks. So everyone has migraine, but these attacks might be places that we can manage through lifestyle changes, managing triggers, and managing stressors to avoid the high number of attacks, or changes that bring down the intensity in the duration of attacks."
This is a short segment of a full video interview. View the full version by upgrading to an Access Pass bundle! Get FREE access to 8 expert interviews from Day 1 and Day 2 when you register today!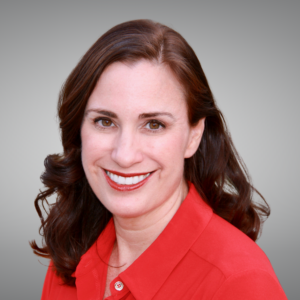 Dawn C. Buse, PhD
Psychologist & Clinical Professor
Albert Einstein College of Medicine
Dawn C. Buse, PhD, is a clinical professor of neurology at Albert Einstein College of Medicine, a member of the board of directors of the American Headache Society, and a licensed psychologist. She has authored more than 200 scientific publications and has won eight U.S. and international research awards and four professional awards for her work in the field of migraine.
She is a co-investigator on numerous U.S. and international studies, including the American Migraine Prevalence and Prevention (AMPP) study, the Chronic Migraine Epidemiology and Outcomes (CaMEO) study, the Migraine Signature Study (MSS), the International Burden of Migraine Study (IBMS), the Migraine in America Symptoms and Treatment (MAST) study, the Observational Survey of the Epidemiology, Treatment and Care of Migraine (OVERCOME) study, and the FDA-sponsored Migraine Clinical Outcome Assessment System (MiCOAS) grant, which is gathering patient input for the development of migraine clinical trial endpoints. She is an advocate for the well-being of patients and healthcare professionals.