How can I find psychological help with migraine?
---
Description
Professional help managing the complex psychological and emotional challenges of migraine is out there. How can one find resources in this area as part of migraine management?
Transcript
"There are several places that you can find a psychologist, and I've actually put them on my website under resources. If you go to DawnBuse.com, the resources tab, under "find a psychologist," there are direct links to the search page for the American Behavioral and Cognitive Therapy Group, The Society of Behavioral Medicine, and also a link to find a biofeedback provider under the Association for Applied Psychophysiology and Biofeedback. They're all right there on the website, just click on them and they'll take you right to the link. Also, if you're looking for a headache specialist physician, a headache center, or another behavioral expert in headache medicine, such as a psychologist who's a headache psychologist, both the American Migraine Foundation (which is in conjunction with the American Headache Society), and the National Headache Foundation have search pages as well on their websites. And there are also books listed on my website under the resources. So all of those are good places to start. You'll probably want to check on insurance coverage and availability to see if they're accepting new patients. And if you find that you are having a hard time with insurance coverage, you can always go the opposite. Start with your insurance provider and ask for a list of psychologists or a list of physicians or neurologists."
This is a short segment of a full video interview. View the full version by upgrading to an Access Pass bundle! Get FREE access to 8 expert interviews from Day 1 and Day 2 when you register today!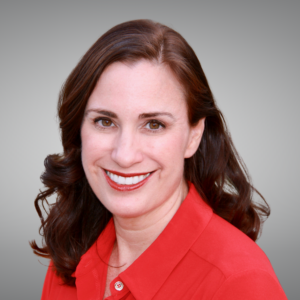 Dawn C. Buse, PhD
Psychologist & Clinical Professor
Albert Einstein College of Medicine
Dawn C. Buse, PhD, is a clinical professor of neurology at Albert Einstein College of Medicine, a member of the board of directors of the American Headache Society, and a licensed psychologist. She has authored more than 200 scientific publications and has won eight U.S. and international research awards and four professional awards for her work in the field of migraine.
She is a co-investigator on numerous U.S. and international studies, including the American Migraine Prevalence and Prevention (AMPP) study, the Chronic Migraine Epidemiology and Outcomes (CaMEO) study, the Migraine Signature Study (MSS), the International Burden of Migraine Study (IBMS), the Migraine in America Symptoms and Treatment (MAST) study, the Observational Survey of the Epidemiology, Treatment and Care of Migraine (OVERCOME) study, and the FDA-sponsored Migraine Clinical Outcome Assessment System (MiCOAS) grant, which is gathering patient input for the development of migraine clinical trial endpoints. She is an advocate for the well-being of patients and healthcare professionals.