How can I keep intimacy in my relationship when I have frequent migraine attacks?
---
Description
Frequent migraine attacks can impact intimacy and sex life in a relationship. What are some ways to try to keep a relationship strong while living with migraine?
Transcript
"Bring this out in the open. Talk to each other about perhaps that you're missing intimacy, you're missing that connection, and you're missing time together. How you feel about it and talk about what the migraine experience is like and why this is difficult or impossible to engage in during a migraine. But then also you might want to think about planning a date night or a romantic time for the next time that you are feeling well. Maybe putting a little extra care and thought, maybe thinking back to when you were dating. Kind of what would you do to make it a little bit special knowing that hopefully you can go on that date, or hopefully you can have that romantic time. Knowing that sometimes you can't because it might be affected by another attack, but anything you can do to make your spouse feel special [is good]. Telling them thank you, doing something like picking up a little favorite treat for them, or sending them a text during the day, or giving a little card. There might be ways when you're not in the throes of a migraine attack that you can tell your spouse you appreciate them. And make sure that you're still connecting and still making plans."
This is a short segment of a full video interview. View the full version by upgrading to an Access Pass bundle! Get FREE access to 8 expert interviews from Day 1 and Day 2 when you register today!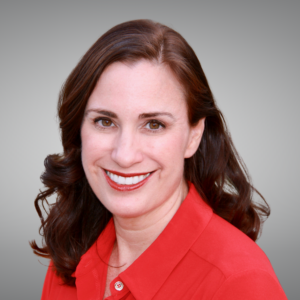 Dawn C. Buse, PhD
Psychologist & Clinical Professor
Albert Einstein College of Medicine
Dawn C. Buse, PhD, is a clinical professor of neurology at Albert Einstein College of Medicine, a member of the board of directors of the American Headache Society, and a licensed psychologist. She has authored more than 200 scientific publications and has won eight U.S. and international research awards and four professional awards for her work in the field of migraine.
She is a co-investigator on numerous U.S. and international studies, including the American Migraine Prevalence and Prevention (AMPP) study, the Chronic Migraine Epidemiology and Outcomes (CaMEO) study, the Migraine Signature Study (MSS), the International Burden of Migraine Study (IBMS), the Migraine in America Symptoms and Treatment (MAST) study, the Observational Survey of the Epidemiology, Treatment and Care of Migraine (OVERCOME) study, and the FDA-sponsored Migraine Clinical Outcome Assessment System (MiCOAS) grant, which is gathering patient input for the development of migraine clinical trial endpoints. She is an advocate for the well-being of patients and healthcare professionals.