Does migraine hurt a relationship?
---
Description
Does migraine impact the partners of those living with migraine? Does migraine have an effect on relationships and, if so, what challenges does it present?
Transcript
Dr. Buse: Well, the amazing thing in this CaMEO [Chronic Migraine Epidemiology and Outcomes] Study is, from more than 4,000 people we got actual data both from the person with migraine and from the significant other. So we had it from the horse's mouth. Then what's very interesting is we can look at: How well do those reports match up?
Both people with migraine and their spouses said that migraine is really affecting their life as a couple. It certainly affects planned activities, such as big activities like vacations or planning a party. It affects spontaneous activities, such as 'Let's go to the movies tonight,' or 'Who's making dinner?' or 'Who's unloading the dishwasher?' It affects certainly intimacy — and I know this is a bit of an old joke — but no one is feeling romantic and intimate when they have a migraine.
Paula Dumas: Right.
Dr. Buse: As a result, all of these things trickle down, and people told us they feel guilty, sad, angry, frustrated, and fed up. None of this is surprising. For anyone listening who lives with migraine or lives with someone with migraine, none of this is surprising. As a psychologist who sees people with migraine in my office every day, these are stories that I hear from each person every day.
Discussion
Dr. Buse reviews CaMEO study findings on the impact of migraine on relationships. The CaMEO study collected information from both those living with migraine and their partners.
This is a short segment of a full video interview. View the full version by upgrading to an Access Pass bundle! Get FREE access to 8 expert interviews from Day 1 and Day 2 when you register today!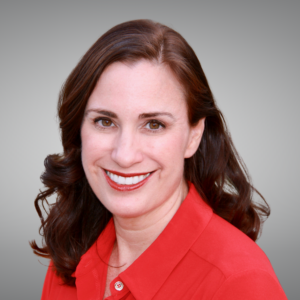 Dawn C. Buse, PhD
Psychologist & Clinical Professor
Albert Einstein College of Medicine
Dawn C. Buse, PhD, is a clinical professor of neurology at Albert Einstein College of Medicine, a member of the board of directors of the American Headache Society, and a licensed psychologist. She has authored more than 200 scientific publications and has won eight U.S. and international research awards and four professional awards for her work in the field of migraine.
She is a co-investigator on numerous U.S. and international studies, including the American Migraine Prevalence and Prevention (AMPP) study, the Chronic Migraine Epidemiology and Outcomes (CaMEO) study, the Migraine Signature Study (MSS), the International Burden of Migraine Study (IBMS), the Migraine in America Symptoms and Treatment (MAST) study, the Observational Survey of the Epidemiology, Treatment and Care of Migraine (OVERCOME) study, and the FDA-sponsored Migraine Clinical Outcome Assessment System (MiCOAS) grant, which is gathering patient input for the development of migraine clinical trial endpoints. She is an advocate for the well-being of patients and healthcare professionals.