Safety Update: DHE, Triptans, Magnesium, Butterbur & More
You are currently watching a preview of this interview. Unlock the full version by upgrading to an Access Pass bundle! Get FREE access to 8 expert interviews from Day 1 and Day 2 when you register today!
---
Key Questions
What is the latest research on the cardiovascular safety of DHE (dihydroergotamine)?
Why are triptans — one of the top three acute migraine treatments — underutilized?
What safety concerns impede the use of triptans?
Why was rofecoxib (Vioxx) pulled from the market? Are there safety concerns for other selective COX-2 inhibitors in migraine management?
Is magnesium recommended for everyone?
Is magnesium intake through diet sufficient?
Are there safety concerns with magnesium supplementation?
What does the latest research say about the safety of butterbur?
Can daily use of preventive natural supplements (like feverfew and butterbur) cause dependence or medication overuse headache (MOH)?
Interview Notes
Treatments Mentioned
Acetaminophen (paracetamol)

Aspirin

Boswellia

Butterbur (Petadolex)

Celecoxib (Celebrex)

Codeine

Dihydroergotamine (DHE)

Excedrin

Feverfew

Fluoxetine (Prozac)

Ibuprofen

Magnesium

NSAIDs

OnabotulinumtoxinA (Botox)

Opioids

Percocet

Rofecoxib (Vioxx)

SSRIs

Sertraline (Zoloft)

Sumatriptan (Imitrex)

Triptans

Yoga
Please note: The Migraine World Summit's aim is to bring you a variety of perspectives and expertise, independent of bias or judgment. Alternative theories presented in this video have not been medically reviewed. Views expressed in this interview do not necessarily represent the views of the Migraine World Summit. Please always consult your health care professional and do your own research before making changes to your treatment plan.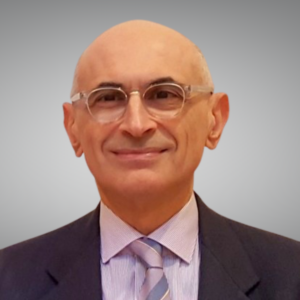 Alexander Mauskop, MD
Director
New York Headache Center
Dr. Alexander Mauskop is the director and founder of the New York Headache Center. He is board certified in neurology, with subspecialty certification in headache medicine. Dr. Mauskop is a Fellow of the American Academy of Neurology and the American Headache Society. He is a professor of clinical neurology at SUNY Downstate Health Sciences University. He has published over a hundred articles, abstracts, and reviews, as well as four books. He has delivered more than 500 presentations and lectures in the field of headache over the past 30 years.

Watch at your own pace & get additional expert interview footage when you purchase the 2023 Migraine World Summit. Includes:
All expert interviews with seperate audio (MP3) files & transcripts
30 extended, uncut interview editions with 6.5 hours of bonus expert footage
Lifetime access with no annual fee
Access Pass options
Related Talks for:
Day 5 – 2023
The Association of Migraine Disorders (AMD) is devoted to expanding the understanding of migraine disease and its true scope. Migraine is a full body condition with a broad spectrum of symptoms, AMD is focused on including many medical specialties in the management of this disease.
View more/less
Migraine Buddy is the #1 headache and migraine tracking application. Recommended by the best neurologists in the world, we empower our users to learn and communicate about their condition. Our community of 2.8 million contribute to migraine awareness and research.
View more/less