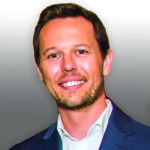 Carl Cincinnato
---
Most doctors have a go-to list of treatments and therapies for migraine, but it's often a short list. The last thing we want to hear is that we're out of options. In reality, migraine treatments are evolving rapidly and there's always something we can add to our migraine toolbox.
That's why we've developed the Migraine World Summit Treatment Directory.
It's a comprehensive list of over 300 medicinal treatments and alternative therapies that you can explore for yourself, or with the help of a supportive doctor.
The Treatment Directory is the only one of its kind for those with migraine and headache disorders. It's an interactive tool that includes filters such as drug class, treatment name, cost (paid vs. free), and treatment type (acute vs. preventive). Please note that it doesn't include information like side effects, contraindications, and dosages.
Many options in the Migraine World Summit Treatment Directory are available without a doctor's prescription, or include lifestyle and comfort aids you can implement immediately in your own home.
This interactive directory is ideal if:
You're keen to explore more treatment options

You're looking for natural alternatives

Your doctor has run out of treatment ideas

You feel like you've already tried everything

You don't have the time or ability to conduct your own research

You're unable to watch all the Migraine World Summit sessions
Below is a screenshot of the interactive table available in the member's area.
The Treatment Directory is included with the VIP Access Pass, which also includes unlimited access to all Migraine World Summit 2022 interviews. 

Learn more about The VIP Access Pass

Your VIP Access Pass purchase includes:
All Expert Videos

All Expert Audio Files

All Expert Transcripts

25 Extended Uncut Interviews [NEW]

Private Facebook Support Group

Interview Summaries

Treatment Directory [UPDATED]

Quarterly Research Reports [NEW]

New Treatment List [NEW]

Recommended Treatment Guidelines [UPDATED]

Lifetime access to the 2022 Summit (no annual fee)
With your purchase we'll donate a portion of the proceeds to our global migraine advocacy partners. These foundations are doing extraordinary work to advocate for people with migraine, discover new treatments, and fund research for a cure.

Purchasing unlimited access to the Summit is optional. You can still watch this year's Summit online for free March 16-24, 2022. We encourage you to review the Summit schedule and prioritize the sessions you think will be most relevant to you.
---
How To Access The Treatment Directory
If you have already purchased the VIP Pass then you'll receive access to the updated Treatment Directory at the start of the Summit.
​To find the Treatment Directory or Treatment Guidelines,
Visit the Summit page
Then select the blue button labeled "Access VIP Add-Ons".
The Treatment guidelines Add-Ons are located on the right-hand side of the page.
---