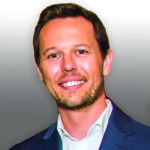 Carl Cincinnato
---
Do you know if you're getting the right treatment? How often are doctors, including neurologists, making clinical errors in migraine and headache care? What do we need to know as patients to minimize the chance of getting the wrong diagnosis or treatment?
Zaza Katsarava, MD, PhD is head of the department of neurology at the Evangelical Hospital in Unna, and a professor of neurology at the University of Essen in Germany. He is also the president of the European Headache Federation and is active in numerous other headache-related organizations. His training in neurology began in Tbilisi, Georgia and has since expanded to include the University of Essen in Germany, the Harvard School of Public Health, and the Johns Hopkins Bloomberg School of Public Health. Professor Katsarava is a principal investigator in several large-scale, population-based studies and has been widely published in peer-reviewed journals for more than 20 years.
How does migraine compare with other disease states in terms of the number of errors relating to proper diagnosis or treatment?
Dr. Katsarava: "It's hard to find another disease or disorder that's as frequent as migraine. Eighteen percent of females and eight percent of males all over the world have migraine. Because migraine is invisible, it cannot be caught by imaging or tracked by electrophysiological studies. Therefore, a migraine diagnosis is based on a conversation between a patient and doctor, a proper examination, taking a medical history—all very old-fashioned clinical features. Migraine is not fatal, so both doctors and patients can neglect the process. Patients will continue to suffer, but they will not die from the disease. Migraine is frequently underdiagnosed and undertreated."
How do doctors and patients interact in a way that can lead to errors?
Dr. Katsarava: "Migraine patients very frequently do not seek medical care. That's where it starts. The Eurolight Study that was conducted by the European Commission found that 75% of patients never contacted a doctor for care. This was true in both wealthy and less wealthy European countries. The other issue is the doctors. They only have a few minutes for a patient, and what they usually do is exclude symptomatic causes like brain tumors and strokes. They exclude all these killers and then lose interest because migraine patients may not be as demanding as some others. For example, nobody will neglect patients with multiple sclerosis or an acute stroke. Because migraine isn't fatal, it's frequently neglected and patients do not receive proper treatment."
How is it that only 2% of people in wealthy European countries who qualify for preventive medication are actually receiving it?
Dr. Katsarava: "The percentage of patients with migraine in the general population that receives preventive medication is the lowest. That number goes up to 8% if patients contact a general practitioner. Then it goes up again if they contact a neurologist—but only to 14%. There is still a need for education and awareness. There is a need to raise the voices of patients, doctors, and of the headache community. We need to tell the politicians, the doctors, the caregivers, and cost bearers that this is a population that needs help, and should be helped."
Watch the full interview to find out:
How common are mistakes in medicine?
Why do errors occur?
How can patients and doctors avoid the problems inherent in overly industrialized medicine?
Where are treatment rates for people with migraine low?
What can we do to raise treatment rates?
How can patients receive the best possible care from their doctors?
What are the direct, indirect, and societal costs of migraine?
How much can we improve productivity just by helping people with migraine who come to work during an attack?
How can patients best interact with their doctors?
How does a patient know if they should find a new doctor?
Watch Dr. Zaza Katsarava's interview preview here or order it as part of the Migraine World Summit package from this page.
If you previously purchased the 2019 Migraine World Summit, you are all set to login to watch the full interview.
Posted in: Migraine Education
---