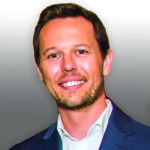 Carl Cincinnato
---
As a subscriber to the Migraine World Summit, you already know how powerful it is to hear from world-leading experts in the field of migraine and headache.
Our 110,000 members in more than 150 countries gain unprecedented access to many of the world's top migraine doctors, researchers, and advocates. The Migraine World Summit provides high quality, trustworthy information that you can bring to conversations with your healthcare professional. It helps inform your decision making and improves your wellbeing.
Interview Library Features 150 Video Interviews from Leading Migraine Experts
Now we're making it even easier for you to find the information you need, when you need it.
Introducing the all-new Interview Library, a searchable database of all the expert interviews from the Migraine World Summit since our launch in 2016.
Maybe you want to understand how lifestyle factors could improve your health or study treatment options before your next doctor visit. Maybe you saw a headline about alternative migraine therapies and want to know what the experts think. Do you want to re-watch a live video from a previous Summit, but can't remember who the speaker was? We've got you covered with the new Interview Library.
Simply enter a keyword into the search field on the Interview Library page (e.g. "triggers"), and interviews dedicated to that topic will be listed. Then click the interview title to see what key questions are addressed. You can view a five-minute preview of the interview, or unlock the full version by purchasing an Access Pass bundle.
Whether you're hoping to learn more about the science of migraine or researching how best to take care of yourself during an attack, we hope you'll stop by and browse the archive in the Interview Library.
---