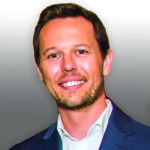 Carl Cincinnato
---
If you've struggled with chronic migraine for years, you know that dealing with the pain can be extremely difficult. Today you'll be inspired by a courageous migraine warrior who will share her personal story of pain, perseverance, and advocacy. Jaime Sanders, also known as the Migraine Diva, is a patient advocate, blogger, and mother of three. Jaime lives with chronic migraine, fibromyalgia, depression, and anxiety. She has an award-winning blog called The Migraine Diva and is affiliated with or a member of several patient organizations, including the Coalition For Headache And Migraine Patients (CHAMP), the American Migraine Foundation, and the Headache and Migraine Policy Forum.
As a wife and mother, how do you deal with the guilt that comes with not being able to fully function in these roles at times?
Jaime Sanders: "[My family was] always my driving force. They were my hope. And if I kept my focus on them then I could make it through. And it was important for me to just look at their faces and just see that they were happy still. They were healthy, and they felt loved, and they were safe, and I had to remember that that's what's important — not taking them to a museum or to the park all the time but the quality time that I'm spending with them, the conversations I'm having with them, baking cookies with them when I'm feeling well, or just sitting around watching a movie. Things like that I had to focus on and be like, "You know, my kids are OK, so I should be OK."
What have you learned from a naturopath that you wouldn't necessarily learn from a headache specialist or neurologist?
Jaime Sanders: "Well, after experiencing an unfortunate incident and being hospitalized, when I was finally home I was like, 'That's it — I'm done with medication.' I didn't trust it because it brought me to this unhealthy place. So, my therapist at the time was very good friends with a naturopath. And working with her, she was able to put my fibro in remission, she gave me healthy coping skills, and I learned how to look at my whole body and treat my whole body, and listening to all the cues my body's giving me whether that's mentally, spiritually, emotionally, and physically. And that led me on the path to being able to be OK with having a chronic illness and a mental illness because I knew, 'OK. This is just my genetics. This is just how I'm built. I have to deal with this. But I know I can still be healthy in a myriad of ways.' Working with her and just really paying attention and putting time into myself really was the shift I needed."
How did life change after you found your voice and learned to advocate for yourself?
Jaime Sanders: "Advocacy started for me when I learned to use my voice for myself. And that started when I started seeing the naturopath and being like, 'OK. I'm really taking charge of my health and I want my whole team to be on this journey with me. And if they're not, well, I'm going to find somebody else who is, because I need to get better for myself.' And once I found that strength in my voice and took charge of my health I was like, 'You know what? Other people need to know that they can do this, too.' And yeah, it's scary. And you feel like, as a patient, well I don't want to question my doctor or my health care professional. But it's really important. You know what is best for you, and you lead the conversation. You lead this journey that you're on. You're the one living it so it's OK to take charge of it. So it was very important for me to share that for other people. Like your voice matters, and you are a part of this process and it should be a relationship; it should be 50/50 and everybody should be in consensus at the end of the day and be satisfied and OK with whatever it is you decide to do. And I just have to share that for others because it worked for me, and I know how important it is for me as a chronic migraine patient to have that voice — that I want them to have that, too, and believe that they have it."
Watch the full interview to find out:
When did her migraine journey begin as a child?
What happened after her diagnosis?
What was it like having migraine in school?
How did her migraine condition change throughout the years? Was it sudden or gradual?
What treatments has she been given?
How did migraine eventually lead to fibromyalgia, depression, and anxiety?
How did she cope with these comorbidities that often come with migraine disease?
What was the incident that led to her hospitalization?
Has using a more holistic, naturopathic approach improved her health?
What has she been doing with her advocacy work?
Watch Jaime Sanders' interview preview here or order it as part of the Migraine World Summit package from this page.
If you previously purchased the 2019 Migraine World Summit, you are all set to login to watch the full interview.
---