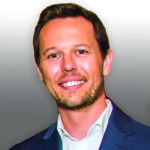 Carl Cincinnato
---
In July this year we attended the 61st Annual Scientific Meeting of the American Headache Society. This meeting was larger than in recent years with around 1,300 attendees. We have attended these events over the last few years, but never before have we felt such a buzz of excitement and anticipation in the air.
Doctors and researchers are genuinely excited by the new innovation that is currently entering the market or soon to arrive. Many of you will know about the CGRP antibodies which have launched in the USA and are arriving soon, if not already, to other countries. There are also a series of new generation treatments such as the ditans, gepants, new devices and more. These give hope to those who have failed on triptans, on current preventive treatments, or who struggle with medication overuse headache or rebound headache.
It was also refreshing to see that much more than just the latest drugs covered at the event. Sessions included Mindfulness, Meditation, Cognitive Based Therapy (CBT), Advocacy, Early Life Stress, Triggers, Devices, Vitamins, Nutrition, Hunger and more.
The level of research, studies and abstracts is testimony to the heightened activity in the field of headache (finally!). There were around 300 research abstracts or summaries on display during the event.
What does all this mean for us?
Some of the treatments are available now, coming out within months, or over the next few years. However access will depend on individual coverage, your doctor and your country. Now is a good time to be making an appointment with your doctor to lay the groundwork needed to qualify for these groundbreaking new therapies. Sometimes it may require keeping a record or diary for 3 months or more. It may also require trying a first and second line treatment before you can qualify for one or more of these new generation treatments.
Yes, there are still hoops to jump through, but fortunately the treatments are getting better with a trend towards fewer side effects and risks. Advocacy organizations in the field are united in their effort to reduce the barriers to effective and affordable care. The Migraine World Summit is proud to be playing a role, but we know that there is still much to be done. This AHS conference has re-invigorated our commitment and hope for the future for those living with migraine or headache diseases.
Posted in: Migraine Education
---