Highlights Webinar – 2023
You are currently watching a preview of this interview. Unlock the full version by upgrading to an Access Pass bundle! Get FREE access to 8 expert interviews from Day 1 and Day 2 when you register today!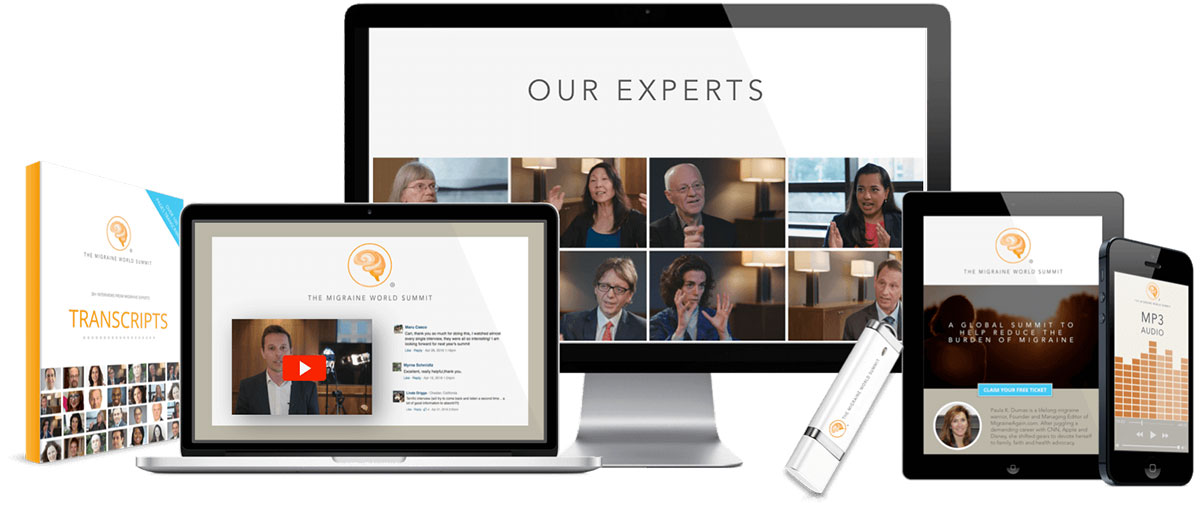 ---
Coming up on Day 9 is the Summit Highlights Webinar!
Time: March 16 at 4:00 pm Eastern Time (New York)
We'll share highlights from the experts, recap some of the most important insights we discovered this year, and interact with attendees in our live chat.
Register now >>
Webinar Details [full version unlocked!]
We invite you to join event hosts, Paula and Carl, for the 2023 Summit Highlights Live Webinar. You'll get a recap of all 32 interviews, interact with other Summit attendees, and review the latest information and insights from this year's presentations.
Background
The 2023 Highlights Webinar was an interactive session recorded in March 2023. We hope you'll find that this webinar provides some answers and inspiration to help you lead a life with less pain.
The webinar also included highlights from the expert interviews, practical tips, and takeaways with some of the most important insights from this year's Summit.
Paula Dumas & Carl Cincinnato
Co-hosts
Migraine World Summit
Paula K. Dumas is a lifelong migraine warrior, Founder and Managing Editor of MigraineAgain.com. After juggling a demanding career with CNN, Apple and Disney, she shifted gears to devote herself to family, faith and health advocacy. To advocate for people with migraine, Paula serves on the Board of the American Migraine Foundation (AMF), the Coalition of Headache and Migraine Patients (CHAMP), the International Headache Society Global Patient Advocacy Committee, and was nominated for a WEGO Health Advocate award. She's spoken at the International Headache Academy and the first Migraine World Summit, as well as Research America's Annual National Health Forum. She's presented her research at the American Academy of Neurology conference, one of two academic research studies she co-authored (CaMEO and My Migraine Voice). Together, these research studies measure the impact that migraine has upon people's lives, relationships, work and finances in over 31 countries.
---
Carl resigned from a promising career after working at Unilever and Johnson & Johnson due to chronic migraine. Today he works with several charities, foundations, and organizations, including Migraine & Headache Australia and the Brain Foundation. He serves on the steering committee of the Coalition of Headache and Migraine Patients (CHAMP), and the Global Patient Advocacy Coalition. He is a member of the International Headache Society and is a public and passionate patient advocate for migraine. He has spoken nationally and internationally about migraine and the need to increase research funding, reduce stigma, increase patient support and education.

Pre-purchase full access to the entire [YEAR] Summit, including:
All expert interviews with separate audio (MP3) files & transcripts
30 extended, uncut interview editions with 6.5 hours of bonus expert footage
Lifetime access with no annual fee